This article appeared in the October issue of Athletic Business. Athletic Business is a free magazine for professionals in the athletic, fitness and recreation industry. Click here to subscribe.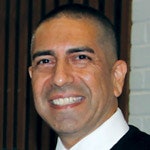 Mark Flores
director of recreation and community services, City of Lynwood, Calif.
"Members of the public often believe that decisions to reduce, limit or modify programming are based on decision-makers not liking a particular program/sport/activity. They don't realize that these decisions have several factors that go into them. Namely, responsibility to the public to offer a broad spectrum of activities for the public to enjoy, long-term wear and tear of facilities, and budget restrictions."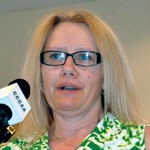 C.J. Jones
fitness center coordinator, De Anza College Lifetime Fitness & Wellness Center, Cupertino, Calif.
"I cannot diagnose your injury. I am a personal fitness trainer, not a doctor. If you get a diagnosis and/or PT I can work with both to help you get the most of your workouts."
---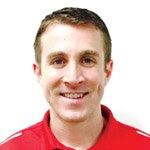 Justin Sayban
general manager, Arizona Sports Complex, Glendale, Ariz.
"Customers and vendors think that my position allows me to do anything and everything at my own discretion, but in reality I am more of a barrier between them and the owner. Ultimately, I still need their approval for major decisions."
---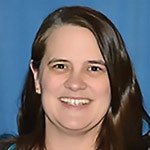 Rebecca Gregoire
assistant athletic trainer, New England College, Henniker, N.H.
"An athletic trainer does not teach someone how to lift weights, we are an allied health profession that keeps athletes on or returns them to the field."
---
Terri Fisher, aquatics director, USMC Cherry Point Aquatics, Cherry Point, N.C.
"I have three pools — two outdoor and one indoor. Most people think aquatics is only busy in the summer months and then I do nothing the rest of the year. They do not realize there is so much work to do that it keeps you busy year-round. There is always something to keep busy with in aquatics, like programming, maintenance or training."
---
This article originally appeared in the October 2016 issue of Athletic Business with the title "What's a common misconception people have about your job?"