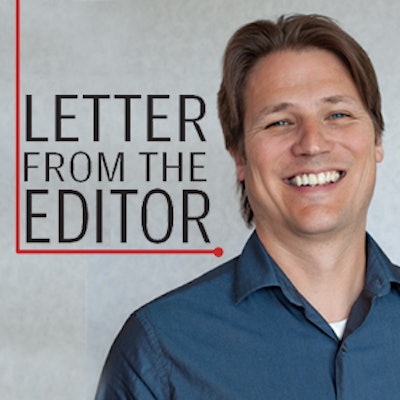 Our annual Architectural Showcase is a striking portrait of the individuals and communities that comprise the modern athletics, fitness and recreation industries. The 62 facilities featured in these pages are expressions of the athlete and community member — how she goes about her chosen activity, how she interacts with her community, and how her community supports her goals.
It is not hyperbole to say that to pore over these facilities as we ready the submissions for layout is to be privy to some of the most awe-inspiring art that modern humans have brought to realization. A master class in design, the Showcase displays the products of not only years of planning but in many cases the fruits of extensive community debate and fundraising efforts.
The projects in this month's issue have been carefully designed to foster inclusion, engage community, and facilitate health and fitness. They are arenas and stadiums that bring pride to spectators and athletes alike. They are luxurious collegiate rec centers that support student wellbeing. They are also well-appointed facilities for high-performance athlete training, as well as functionally welcoming community centers that offer a central hub for the gathering of disparate neighborhoods and socio-economic groups.
Some athletes will spend thousands of hours training in these buildings over the course of a college career (page 52). Some individuals will attend group fitness or swimming classes at their local rec center to simply stay in shape (116). Still others will shine during competitions on the pitch or ice, making lasting memories for their families, fans and communities (100). Providing individuals with a well-designed place to move their bodies and interact with others is key to each architect's mission.
Architect Norman Foster said that architecture is an expression of values. If this is true, the 2018 Architectural Showcase speaks volumes about this industry. The facilities featured here are more than buildings, they are self-contained narratives, each with roots in the instinct to move and maintain one's own body. For if the body is truly a temple, the meticulously crafted surroundings on the pages that follow represent a natural extension worthy of the same word.
---
This article originally appeared in the June 2018 issue of Athletic Business with the title "An Expression of Values" Athletic Business is a free magazine for professionals in the athletic, fitness and recreation industry. Click here to subscribe.