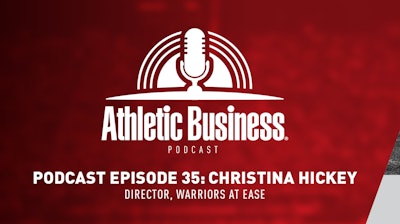 We're fresh off AB Show 2021 in San Antonio and ready to get back to podcasting. In this episode of The Athletic Business Podcast, Andy speaks with Christina Hickey, director and staff instructor for Warriors at Ease, a non-profit that offers training in yoga and meditation for the military community. Christina explains the benefits of these alternative fitness modalities, as well as why the military might consider officially adopting these techniques in the future.
Learn more about Warriors at Ease here.
Find the article about Warriors at Ease that was featured in the Nov/Dec issue of Athletic Business magazine here.