From facility design to social media and all points in between, this year's Athletic Business Conference & Expo speakers have something for everyone.

There is one event that the athletic, fitness and recreation management community circles on its calendar every year: the Athletic Business Conference & Expo. The largest fall sports and fitness show in the industry, ABC returns November 20-23 to the San Diego Convention Center. This year, more than 300 exhibitors and nearly 80 seminars await veteran and new attendees from all over the world as they descend upon San Diego - self-anointed "America's Finest City."
This year's show represents the perfect blend of entertainment and education for not only attendees and exhibitors, but speakers as well. Each group has the unique opportunity to gain a stronger understanding of how to manage aging facilities, overcome economic challenges, increase revenue generation and identify the trends that will shape business decisions in the short- and long-term through exhibits, keynote speeches, seminars, workshops, early morning workouts and other networking events.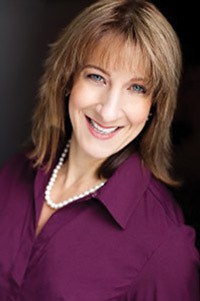 Hutchinson
FITNESS
Fitness professionals, specifically, can gain a unique perspective at ABC, thanks in part to the diversity of attendees. "Most fitness conferences don't draw nearly the same diversity of participants, which makes the interaction between speaker and audience members very unique," says Donna Hutchinson, owner of On The Edge Fitness Educators and a four-time speaker at ABC. Hutchinson's presentations will cover the concerns she has over personal trainers and their ability to sustain long-term careers. As Hutchinson puts it, many do not plan appropriately for the future. Health clubs can also create toxic work environments for those trainers when they force their personal trainers to sell, tying their income around commission-based salary.
"People are less motivated by money and more inspired when they have a purpose, vision and direction," Hutchinson explains. In the first of her two seminars, Hutchinson will focus on stress and perception, including how fitness professionals need to communicate physical and mental health to their clients. In the second seminar, she will lay out the five big obstacles to building high-performance teams. "This topic is probably my favorite to talk about because it doesn't matter if we are talking about a team of two or 200 - how people interact, get along and become productive is fascinating."
When it comes to fitness motivation, there may be no equals to Athletic Business contributors Rob Bishop and Barry Klein, owners of Elevations Health Club, Scotrun, Pa. Speakers since 2007, Bishop and Klein draw on their own experiences to help fitness facility managers properly manage their business from top-to-bottom. "Too many facilities want to be everything to everyone instead of understanding clearly who they are and who they should appeal to," says Klein. "Once they understand that, they need to manage every aspect of their operation with that in mind. Too few facilities do that."
Klein also notes that ABC is "without a doubt" his favorite event.
"The range of attendees and vendors makes the show much more interesting than a typical health club show. In one room, we'll have not-for-profits, medical facilities, military personnel, university fitness centers, for-profits and more. Knowing that each is a bit different is challenging but fun," he says.
First-time presenter Michael Mantell stresses the importance of effective communication skills, noting that the most successful fitness center directors and personal trainers all share that same trait. His interactive workshop will review techniques for determining a client's personality style, as well as strategies to help attendees identify and connect with four different personality types.
Says Mantell, "My workshop will help attendees establish a successful trainer-client relationship using effective communication strategies, including the communication components necessary for establishing rapport with personal training clients."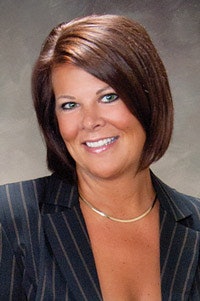 Hefter
AQUATICS
Aquatic professionals looking for ways to swim rather than sink will be interested in attending Juliene Hefter's seminar on "Developing Aquatic In-Service Training and Performing Audits," which will cover in-service training, the types of skills that should be included, as well as proper documentation. Hefter, executive director and CEO of the Association of Aquatic Professionals, will also address audits and outline the various types of audits that attendees are able to provide at their facilities. "Our society is changing drastically and we must be the catalysts to prove to our communities the worth of what we offer," says Hefter, a speaker at ABC for the past nine years.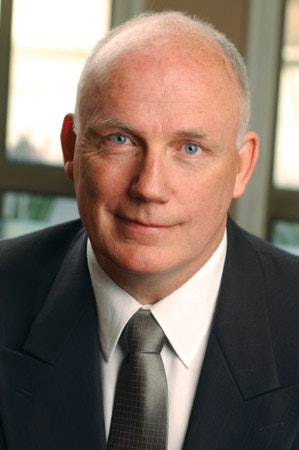 Johnston
PLANNING & DESIGN
For Robert Johnston, principal at JSA Sport Architecture of Victoria, B.C., and an ABC speaker since 1985, helping attendees understand and adapt to evolving trends is critical.
"Funding cuts have forced people to do more with less and be more innovative in how they deliver projects and programs," he says. Much of the work that JSA Sport Architecture does involves public-sector clients, including colleges/universities and municipalities, where budget cuts are par for the course.
Johnston's seminar this year will address how these programs can work within stricter requirements to develop a new indoor or outdoor sports facility, or renovate an old facility. Specifically, Johnston will educate attendees on the types of surfaces that are appropriate for various sports and offer a process for the selection of the best sports surface to meet their needs. "It must be understood that a sports surface is actually a piece of sophisticated sports equipment that must be carefully and responsibly designed," he says.
Long-time attendee but first-time presenter Phil Fenech from Perkins + Will of Toronto will demonstrate the advantages of creating facilities where fitness and sport share space with culture and learning. "This is a trend that many cities and campuses could find economically and socially beneficial," he notes.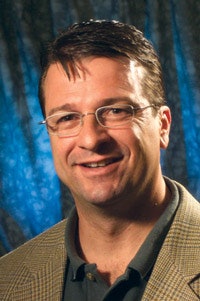 Poulos
PARK MANAGEMENT Tom Poulos, principal/vice president at Chicago-based Williams Architects, has attended ABC for 14 years and values the cross-section of project opportunities across the sports, wellness, recreation and aquatics markets. While other vertically focused shows take the same regimented approach year in and year out, according to Poulos, ABC consistently delivers fresh, relevant content for its attendees.
"The sessions and objectives of the conference are more flexible and diverse in both the approach and content," says Poulos. "Attendees appear to get a fresh perspective on what's available and trending."
In his seminar, Poulos will examine best practices for park management professionals to take a "complete park" approach that balances year-round programming, facilities, aesthetics and the overall user experience. Attendees will also learn new tools for assessing and structuring their program offerings in the most effective way, ensuring a boost to the bottom line.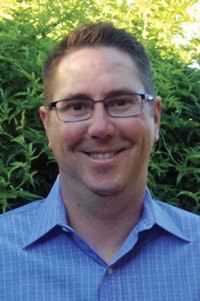 Long
LEGAL
Another popular conference session will be Jeffrey Long's seminar on "Waiver Agreements: What You Need to Know to Protect Your Facility." Long has spoken at a variety of other national conferences for health clubs but has always preferred ABC's melding of different industries. As he puts it, "The AB Conference is always my favorite because it blends health clubs, municipal facilities and colleges and provides the opportunity to learn how different types of facilities are approaching problems that are common to all sports facilities. Every year, I learn something from one type of facility that I can discuss with my clients about implementing in a different type of facility."
Long, a speaker at ABC for the past five years, focuses on the legal liability side of the industry. The biggest concern in the industry, he says, is the increase in the number of avoidable accidents and defendable claims that turn into large and expensive lawsuits. In his estimation, many of the injuries could have been prevented through better safety and inspection programs at facilities.
"The unavoidable incidents could be better defended by attorneys if the facilities take the time to put proper protections in place," Long notes. "Too often facilities do not address these issues until after the first lawsuit and that can be an expensive mistake."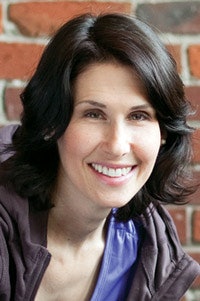 Vogel
SOCIAL MEDIA
Regardless of industry, athletic, recreation and fitness professionals have all been forced to adapt to one trend: social media. Most managers do not understand social media and how it can be utilized to help them run their businesses. Amanda Vogel, owner of ActiveVoice, will be presenting three sessions on social media at her third AB Conference & Expo: "Fitness and Recreation Pro's 2014 Guide to Facebook and Twitter," "Social Media Huddle," and "17 Social Media Trips for Boosting Your Fitness Career."
Says Vogel, "Attendees in my social media sessions can expect to walk away with a strategy for attracting new followers and posting effectively on social media platforms while avoiding common, time-wasting mistakes. They'll also learn little-known tricks for saving time and boosting follower rates, engagement, education and word-of-mouth."
To view the full list of conferences and seminars, go to abshow.com/education/education-schedule.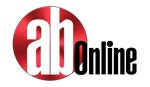 MY FAVORITE AB CONFERENCE & EXPO MEMORY
"In the early 1990s, I was introduced through (conference director) Sue Searls to Clifford Wade. At the time, he was the general manager of the Bermuda National Sports Centre and was attending the AB Conference for the first time. Through that introduction, I was able to create a contact that evolved into a 15-plus-year working relationship, which included the initial master planning and phased development of the 25-acre National Sports Centre site and culminated with the recent completion of the Bermuda National Aquatic Center." - Robert Johnston
"Just being invited to a group dinner with prospective clients that I had never met or associated with before - this truly exemplifies the openness and sharing that the conference offers." - Tom Poulos
"I did a session on athletic conditioning in a large room that was set up lecture style. My intention was to show some products and teach people what they could do with them so it wasn't a workout. It was supposed to be a lecture; however, seeing that people seemed tired of sitting around, I decided to give them a mini athletic conditioning workout, and I gave out prizes afterwards. People were energized and the vibe in the room when the session was over was off the charts. I got booked by a man in the Air Force to come and train their members on athletic conditioning. From a speaker perspective, seeing audience members engaged, having fun and learning is such a memorable experience, and ABC participants are some of the best I've ever spoken to." - Donna Hutchinson
"My first visit, I had been sent by my firm to see what ABC was all about. We had completed a few YMCAs and community centers and were looking to learn more. I brought back three bags of brochures and attended a full slate of seminars. I came back feeling inspired by some great U.S. collegiate facilities. Although I was satisfied we were doing many things right, there was so much to learn." - Phil Fenech
"After presenting my final session last year in New Orleans, I sat down next to a woman to fill out an evaluation for presenters. She had been in my session and I was meeting her for the first time. I couldn't find my pen, so she lent me hers - it was one of those old school four-colors-in-one retractable pens. I commented on how much I liked those pens when I was a kid and didn't realize they still made them! She generously gave me the pen - and another like it! This kind gesture stuck with me as being typical of the openness and generosity you find from attendees, staff and presenters at the AB Conference." - Amanda Vogel
"On several occasions I have discussed issues my clients have faced with certain liability situations during my seminars only to have audience members come up to me afterwards with great potential solutions after my seminar ended. This wealth of knowledge about the industry among the attendees is what makes this such a wonderful and rewarding event." - Jeffrey Long
"(Conference director) Sue Searls walking in on an early morning microphone check while I was alone in the room crooning 'One Enchanted Evening.' " - Jim Wheeler
"One of our best conversations was with a manager from a not-for-profit. Had we been talking with someone from our local (competitive) not-for-profits, we would have naturally been on-edge and uncomfortable swapping stories and advice. But at ABC, we simply talked as peers, discussing the common areas of frustration we all face as well as the areas where for-profits and not-for-profits are differentiated. It was very enjoyable and productive." - Barry Klein
What's yours?