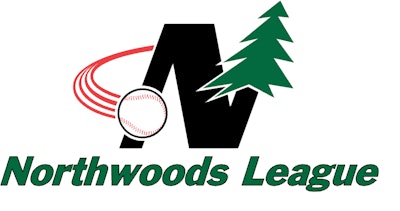 A collegiate summer baseball team based in Madison, Wis., canceled its scheduled game Sunday after an umpire with the Northwoods League died.
The Madison Mallards said league umpire Conor McKenzie passed away in a crash while headed to the Mallards' home game Sunday against the Wausau Woodchucks, which was scheduled for 4:05 p.m.
"It is with deep sadness and a heavy heart that the Northwoods League announces the passing of umpire Conor McKenzie in a tragic car accident," the Mallards said in a news release. "The league and its entire community are devastated by this loss and extend their deepest condolences to Conor's family, friends, and colleagues during this difficult time."
The other two umpires who were also traveling with McKenzie are in stable condition.
According to the news release, McKenzie had umpired the most games in Northwoods League history.
McKenzie was a talented and respected umpire, known for his professionalism, dedication, and love for the game, the team said in the release. He joined the Northwoods League in 2019 and quickly became an integral part of the umpiring crew, leaving a lasting impact on players, coaches and fans. He worked nearly 350 Northwoods League games and was also on the field for each all-star game and postseason during his four previous seasons in the league.
"Conor was an exceptional umpire and an even better person," said Northwoods League Chairman Dick Radatz Jr. "His dedication to the game was unparalleled, and his loss is deeply felt throughout our league."
Northwoods League umpire supervisor Larry Rose said McKenzie's knowledge of the game and integrity earned him the respect and admiration of those who worked with him. His enthusiasm and positive attitude were contagious, creating a vibrant and enjoyable atmosphere on the field.
"He left us today on his way to do what he loved doing more than anything, umpiring a baseball game which he was extraordinarily good at," said Northwoods League umpire supervisor Larry Rose. "The Northwoods League lost not just an umpire but a dear member of our family. He will be missed in many, many ways but never forgotten."
The league will honor Conor's memory with a moment of silence before Monday night's games, as players, coaches and fans join to pay their respects.
The Mallards vs. Woodchucks game was rescheduled for Aug. 1 at 6:05 p.m.