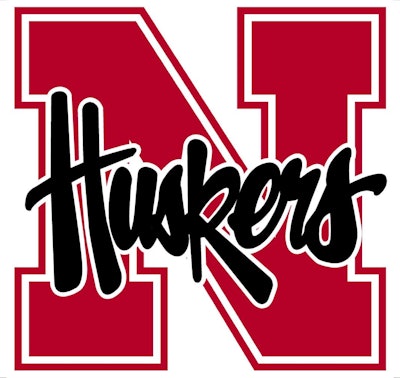 A USA Today reporter successfully sued the University of Nebraska, which shared the heretofore unknown details of recently fired head football coach Scott Frost's restructured contract.
As reported by ABC affiliate KLKN in Lincoln, a judge ruled on Tuesday that Nebraska must release the metrics of the contract, and athletic director Trev Alberts wasted no time, discussing it on Huskers Sports Radio later that day.
Frost needed to win at least six games and make it to a bowl game to return to the original terms of his contract, according to Alberts.
"It really isn't a huge secret," he said. "What I wanted from Scott, and we talked about it a lot, was incremental progress."
Regardless of the secret's size, Nebraska nonetheless tried to keep it a secret.
Lincoln's CBS affiliate, KOLN, reported that USA Today on Aug. 8 made a public record request to UNL seeking records containing the metrics mutually agreed to in Frost's restructured contract. A similar request was made on May 3 for information on the metrics of Fred Hoiberg's contract.
The university denied both requests, citing that the information was apart of the "personal information exemption." USA Today sued UNL, and the issue went to court on Sept. 30 and Oct. 6.
The university attempted to argue that the request was now a moot point because of Frost's firing. However, the judge said the firing — which took place Sept. 11 after the Huskers won only one of their first three games of the season — had no bearing on whether the public records were available to disclosure under current laws. The judge also said that the information was not under the "personal information exemption" noted by UNL.
The university was given seven days to release the metrics, and Alberts said Nebraska wouldn't appeal the judge's ruling.
According to KLKN, Alberts said the athletic department wanted the changes to Frost's contract be a verbal agreement, but the former coach wanted it in writing.
No such written metrics exist for Hoiberg, according to court testimony by a university official, as reported by The Athletic, which notes the written metrics were included in Frost's restructured agreement last November with two games left in a season that finished at 3-9, the coach's fourth losing mark in four seasons.
Frost received a $1 million pay cut in 2022, reducing his salary to $4 million. If he had met the six-win threshold, showing progress this year, Frost would have been returned the $1 million and received a one-year extension through 2027.
He's to be paid $15 million, per the terms of his contract buyout, plus his remaining 2022 salary at the time of his firing, The Athletic reported.
As has been widely reported, Nebraska would have cut in half Frost's $15 million payout had the school waited until Oct. 1 to fire him. Nebraska has amassed a staggering $50 million in severance obligations since 2005.
Related: Frost Firing Adds to Nebraska's Ongoing Buyout Burden
Frost concluded his four-plus seasons with a record of 16-31.