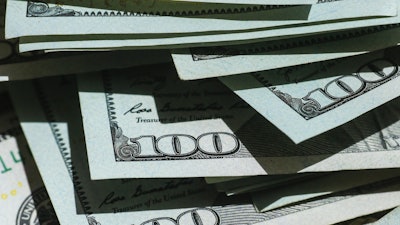 Ohio State's athletic department is looking back on an impressive 2022 after a fiscal review of the year revealed record-setting revenue surpassing a quarter of a billion dollars.
The department revealed Tuesday that it generated $251.6 million in revenue from July 1, 2021 to June 30, 2022. That's more than double the $106.9 million the Buckeyes generated in the previous fiscal year, which included a shortened football season played in front of many empty stadiums.
OSU's previous top revenue was $233.9 million back in 2020 before the COVID-19 pandemic had started.
According to the Newark Advocate, Ohio State's most recent revenue was the second-most posted by a D-I school since 2005. Only Oregon posted more, producing a whopping $391.8 million back in 2020 before the pandemic started.
Ohio State currently sponsor 36 varsity sports, with an operating surplus in 2022 of $25.9 million.
Donations had a big impact on OSU's bottom line in 2022. The school reported $62.9 million in total contributions, up from $19.7 million in the previous fiscal year and $48.1 million in fiscal year 2020.
"Buckeye Nation continues to show their tremendous support for our incredible student-athletes, our coaches and our support staff," athletic director Gene Smith said in a statement. "We are grateful for the enthusiasm they bring to our stadiums, fields and pools."
TV rights were another big contributor, as the Buckeyes share in the Big Ten's deals with ESPN and Fox.
Ohio State took in $48.9 million in media revenue, including $36.5 million attributed to football and $12.4 million attributed to men's basketball. Its media rights revenue was $40.6 million during the 2021 fiscal year, following $46.8 million in the 2020 fiscal year that been its previous high.