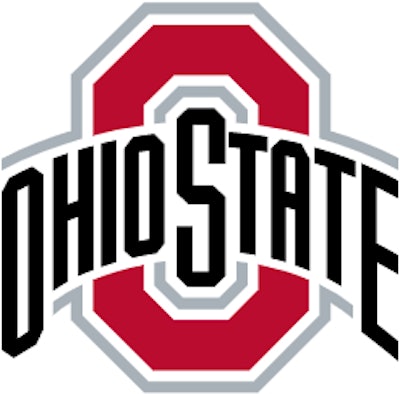 A loan from Ohio State University will help the athletics department rebound after it reported operating at a $63.6 million budget deficit in the 2021 fiscal year.
The revenue losses caused by the coronavirus pandemic, the Columbus Dispatch reported on Friday. The athletics department finalized a loan in December.
Related: Ohio State Athletics Hit Record Revenue of $251M in 2022
The $48 million internal university loan will be repaid at a 2.5% interest rate over 30 years through athletics operating funds and endowment under the agreement.
Repayments begin in July and will amount to about $1.9 million each year, accompanying other annual payments on debt service for athletics facilities, as reported by the Dispatch. There are no pre-payment penalties or fees, a school spokesman told the newspaper.
The financial assistance marks a rare step for an athletic department that is among the nation's wealthiest and remains self-sufficient due to the sizable earnings resulting from the popularity of the Buckeyes' football team and value of the Big Ten's media rights deal.
The department is not subsidized by the school or state government, nor does it receive student fees.
The pandemic caused a major disruption to the department's operating budget. The shortened football season in 2020 left all Big Ten schools with smaller shares of TV revenues, and due to social distancing, games were held with no public attendance, leaving Ohio State and others without nearly all revenue from ticket sales.
In recent fiscal years, OSU's athletic department has reported around $50 million in revenue from the sale of tickets to football games as it packs Ohio Stadium, the third-largest stadium in the country with venue seating more than 100,000. In the 2021 fiscal year, Ohio Stadium reported only $25,614 from football ticket revenue.
Despite the significant hit that resulted in the loan, the pandemic is not due to alter a rosy outlook for the coming years, it is considered an outlier for the department's finances, the Dispatch reported. With the return of spectators to the stands at football games in 2021, athletics revenues have rebounded.
Over the 2022 fiscal year, the department reported over a quarter of a billion dollars in revenues, according to the newspaper. The total of $251.6 million was the most it had ever posted in one reporting year, and it operated at a $25.9 million surplus during the first post-pandemic year.
Audited revenue and expense figures from the current 2023 fiscal year, running through June, will not be available until early next year. The department provides annual financial reports to the NCAA.