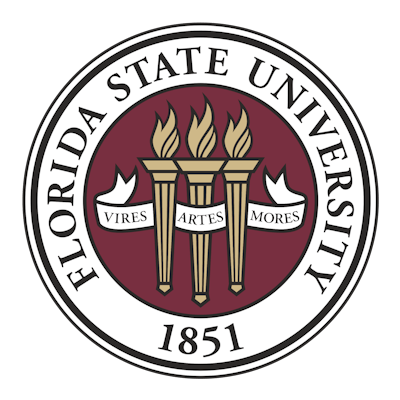 Plans are in the works at Florida State University for the Seminole Boosters to purchase up to two aircraft with a budget of $9 million for athletics and other university-related travel.
As reported by Tara Jean of the Tallahassee Democrat, the initiative was approved during an FSU Board of Trustees meeting after the university's Seminole Boosters, a direct support organization that funds the Florida State athletics department, sought permission from the board to buy the aircraft.
"We've had a pretty good study going on for a little while now, and there's a lot of other universities — including universities in the state of Florida — that own their own aircraft rather than charter," board chairman Peter Collins told trustees when voicing his support for the Boosters' proposal.
Universities in the state with private aircraft include the University of South Florida and the University of Florida, where UF's athletic association paid for an eight-passenger jet in 2011, according to the Democrat, citing a Tampa Bay Times report.
Universities outside of the state that own planes are Penn State, Texas and Wyoming, Jean reported.
The possible $9 million investment comes at the same time FSU is reportedly working with JPMorgan as its investment banker to explore ways of raising the athletic department's equity and bringing in funds from institutional investors, Jean reported.
Related: Report: Florida State Taps JPMorgan Chase to Explore Private Equity Opportunities
FSU has indicated its willingness to leave the Atlantic Coast Conference unless the league changes its revenue-distribution model.
Related: Florida State to ACC on Revenue: 'Something Has to Change'
As reported by the Democrat, FSU would have to pay the ACC an exit fee of $120 million and likely go to court to challenge the league's Grant of Rights, which ties each team's media rights to the ACC through 2036.
"Without a private aircraft, it has grown more and more difficult to accomplish the business needs of Florida State University, the Seminole Boosters and Florida State University Athletics," FSU senior vice president for finance and administration Kyle Clark told trustees.
FSU administrators such as president Richard McCullough, as well as the provost, deans, athletic director and coaches, including football coach Mike Norvell, would be able to use the aircraft for long-distance trips related to business or for recruiting purposes while being charged on an hourly basis to reimburse the Seminole Boosters.
The planes won't be large enough for team travel and they won't be new.
"We're not buying brand new planes that depreciate by 30 to 40 percent when you put them in the air the first time," Collins said. "We're being pretty frugal about it, and there has been a concerted effort and search for the planes."
"Since the pandemic, charter rates have gone sky high," Collins continued. "The Boosters want to do this, and they believe it's going to save them money in the long run."