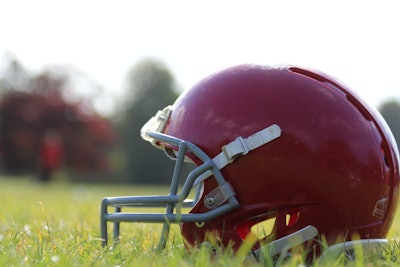 A California high school principal has apologized for the shocking score in her school's victory over a rival football team.
Inglewood High School beat rival Morningside 106-0, which Inglewood principal Debbie Tate called an "unacceptable final score" in a statement posted to Twitter.
"On behalf of the Inglewood High School, I apologize to the Morningside High School football team, coaches and community members as well as the Inglewood High School community for Friday night's football game," Tate said in a statement. "We did not conduct ourselves with sportsmanship and integrity and the final score was unacceptable."
According to Huffington Post, the California Interscholastic Federation's Southern Section had already condemned the score of the game, and Inglewood Unified School District also said it was "saddened beyond words" over the mismatch.
Morningside coach Brian Collins called the drubbing "classless."
Inglewood did nothing to hold back even after the game was well out of control. The team's quarterback Justyn Martin, a UCLA recruit, threw 13 touchdowns, and the team went for a 2-point conversion with a 104-0 lead.