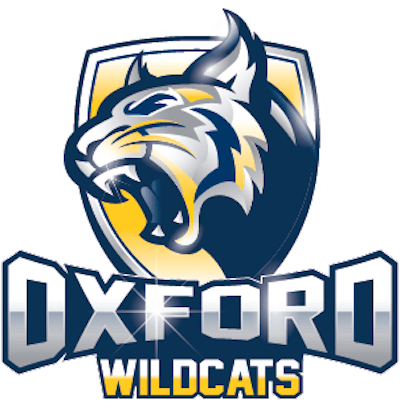 The Michigan High School Athletic Association announced a state-wide initiative Monday to sell $20 "Oxford Strong" T-shirts, with proceeds helping to support victims of the Nov. 30 Oxford High School shooting.
"Every day since Nov. 30, schools have asked us what they can do, how can they help," MHSAA executive director Mark Uyl said in the announcement, as reported by the Detroit Free Press. "While there is no way to take away the pain from such a tragedy, our statewide community will be glad to provide any comfort possible to Oxford schools and their community at this time of such great sorrow."
Schools are being encouraged to order T-shirts with the minimal order of 50 pieces. The general public can order T-shirts at supportoxfordstrong.com. Merchandise items include T-shirts, long sleeve T-shirts, crewneck sweatshirts and hoodies, with all profits going to Oxford. Individual orders will be charged sales tax and shipping fees. More than 80 percent of the T-shirts' cost — or $16.20 of the $20 — will be donated, according to the MHSAA release.
Brian Gordon, the interim athletic director at Royal Oak High School, came up with this idea because he wanted to raise money for the victims of the Oxford shooting, give people a way to show their support and use athletics to help everybody stand up against school violence. He started making phone calls, talking to other ADs and MHSAA administrators. "It kind of started to spread a little bit like wildfire," Gordon said.
They picked Feb. 4 as the main event because it's a busy sports night. "Just think of the power on that night at 7 o'clock, on Feb. 4, when all these kids, all these parents, members of different communities, all stand up at the same time," Gordon said. "It's the power of sport. An opportunity for the entire state, and especially kids, to say something: 'We don't want this crap in our schools and we are standing together.' "
"We are going to have something that can be read at every game," said Gordon, who added that the state legislature could make an even broader statement. "I challenge our legislature to recognize this and help us make a statement about school violence. I would love for our governor to come out and help us with this effort. I'd love to see our legislature designate the month of February as being anti-school violence month — or something!"
Gordon hopes that when somebody buys a T-shirt, it will get them into the gyms for free. But he can't control how schools set their gate fees.
"I think this would be a great opportunity for us as an athletic community to stand up together, not only to support Oxford, obviously, but to stand up against school violence," Gordon said. "When crisis hits, sports can help heal. When 9/11 hit, President Bush threw out that first pitch at Yankee Stadium. And it just shows that we are getting back on path, trying to get back to our lives back, how they used to be. Sports can do that."