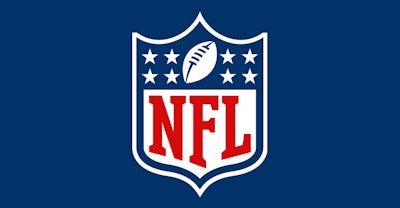 The NFL has responded to a congressional committee that sought to pressure the league to reveal the resulting report from its investigation into the Washington Commanders.
In a letter from the league's law firm to the Committee on Oversight and Reform, and the Subcommittee on Economic and Consumer Policy, the NFL said that it did not release the report in order to protect those who offered information.
Former employees of the team, as well as members of Congress have been pressuring the NFL and commissioner Roger Goodell to release the report on the team's history of sexual harassment and its workplace culture. That investigation was initiated by team owner Dave Snyder, but it was eventually taken over by the NFL, which ended up fining Snyder $10 million.
"As we explained in detail in our December 31, 2021 letter, the NFL declined to waive privilege because that would mean exposing the identities of witnesses and the contents of their confidential interviews to discovery by third parties," the league's letter said, according to the Associated Press, which obtained a copy.
At a press conference on Wednesday, Goodell said the NFL will handle a new investigation into alleged sexual harassment at the team.
An hour before the press conference, the Commanders announced that the team had hired an outside investigator to look into Tiffani Johnston's claims that Snyder groped her thigh at a team dinner and attempted to force her into his limousine.
Snyder called the allegations, which Johnston made before the congressional committee, "outright lies."
Goodell panned the Commanders' plans to run its own investigation into Snyder.
"I do not see any way that a team can do its own investigation of itself," Goodell said. "That's something that we would do. We would do it with an outside expert that would help us come to a conclusion of what the facts are."