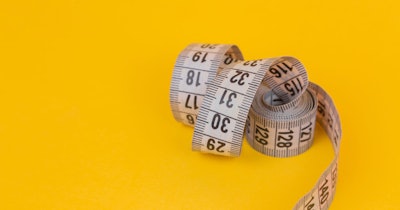 A proposed bill in Utah would create a commission that would evaluate the physical characteristics of a transgender student-athlete to determine their eligibility to play in school sports corresponding with their gender identities.
The Salt Lake Tribune reported that Rep. Kera Birkeland's proposed HB11, called the "Student Eligibility in Interscholastic Activities" bill, would have a transgender athlete's height, weight, wingspan, hip-to-knee ratio, stride and more physical attributes evaluated.
On Monday at a legislative committee hearing, both LGBTQ advocates and conservative groups came together to oppose the bill.
"I talked to my kid last night about this bill and asked a little for her insight," said Jennifer Plumb, a physician and mother of a transgender child. "And she said, 'Well, if the goal is to keep us out of the locker rooms and off the courts, it's working.'"
Gayle Ruzicka of the conservative Utah Eagle Forum also spoke out against the bill, arguing it would signal the end of girls sports, the Tribune reported.
Her prediction was echoed by a website called "Protect Our Women," which popped up on the eve of the legislative hearing and urged people to lobby lawmakers against the proposal.
The website asked if Utah's male leaders "hate women" and declared that if legislators pass the bill, "girls can kiss their scholarships goodbye."
Ruzicka told state lawmakers she preferred the bill Birkeland brought forward last year, a measure that would've barred transgender girls from female school sports, the Tribune reported. That original proposal died in the Legislature last year over concern that it could cost the state high-profile athletic events. Utah Jazz owner Ryan Smith also lobbied against it. Rep. Candice Pierucci, R-Riverton, noted that a similar bill passed in Idaho has drawn a lawsuit and still hasn't taken effect.
After her bill fell through last year, Birkeland spent months talking with students and advocates, the Tribune reported. Troy Williams of Equality Utah said he appreciates the time she's taken to listen to the perspectives of transgender Utahns. But Williams said his organization can't support HB11 as it's written.
For instance, Williams objects to letting political leaders in the state select members of the commission that would determine student eligibility, expressing concern that anti-transgender sentiment might influence the appointments.
The bill would have the Senate president, House speaker and governor choose commission members, who would include a mental health professional, medical statistician, physician specializing in gender transitions, a sports physiologist, an athletic association representative and an athletic trainer.
The proposed commission composition also concerned Williams, who said it puts "far too much weight on the value of competition and far too little on the value of participation."
The House and Human Services Committee voted in support of the measure, with three Democratic committee members opposed. It will now go to the full House for consideration.
Birkeland said she's aware of fewer than a dozen transgender student athletes competing in Utah.
The Utah High School Activities Association already has a participation policy that says transgender girls can only join in female athletics after they've completed a year of hormone therapy. Transgender boys who have been on hormone therapy can only compete in male sports, according to the policy.
Plumb later spoke about the consequences of subjecting transgender young people to more intense scrutiny — especially since they already dread having their identities questioned and attacked.
After reviewing information provided by the athlete, the commission would consider whether granting the student's request would "present a substantial safety risk to the student or others" or would likely "give the student a material competitive advantage when compared to students of the same age," according to the bill.
Students would be notified of the commission's ruling within 30 days of making a decision.
House Bill 11 moves to the full House of Representatives for a vote. The Utah legislative session runs through March 4.