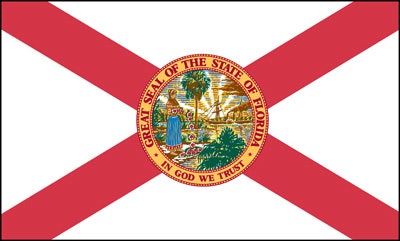 Though collegiate athletes can now make or raise money off their name, image and likeness through endorsements, camps and social media posts, Florida schools face tight restrictions on what they can do to help.
That's because the law that governor Ron DeSantis signed 20 months ago — making Florida the first to establish an effective date of July 1, 2021, for NIL deals — prohibits schools, athletic departments or booster organizations from causing money "to be directed to" players or recruits.
"The original idea was to have a firewall between the university and the athlete," said Corey Staniscia, who helped write the legislation as an aide to Rep. Chip LaMarca (R-Lighthouse Point), told Matt Baker of the Tampa Bay Times.
That firewall seemed necessary as the state led the charge in one of the most transformative issues in college sports history. University attorneys didn't want to give athletes legal advice over deals, Baker writes. Politicians and schools were concerned about boosters getting too involved in a newly legal marketplace without guardrails.
Because Florida's law had the earliest effective date of any state, it pushed the NCAA to end its ban on NIL compensation. But being at the forefront has put Florida behind. Some states have less restrictive laws. Others don't have one at all, which means they only follow the NCAA's much looser policy.
"We can't compete with what our competitors in other states can do at this point," Seminoles athletic director Michael Alford told FSU's board of trustees last week, as reported by the Tampa Bay Times.
Meanwhile, an endorsement deal brokered by Brigham Young University with a protein bar company aims to give every walk-on football player enough money to pay tuition. Cougars associate athletic director Gary Veron told ESPN it was the "greatest professional day of my life."
Such a deal is not possible in Florida, according to the Times' Baker.
Florida's law has also created ambiguity, he writes. A company looking to sign more than 100 athletes reached out to Staniscia, now the director of external affairs for the Orlando-based NIL marketplace Dreamfield. Staniscia began talking with athletic directors to see if their schools would approve of this client. One compliance department considered pausing the deal. Was Staniscia's conversation with the AD an example of a school causing money to be sent toward its players — a violation of state law?
Though schools bring in outside people to educate players on NIL, they're limited in what they can discuss directly, Baker writes, adding that could change under a bill LaMarca filed in December. HB 939 would allow schools, coaches and booster organizations to "cause compensation to be directed" to a current player without paying them directly.
The proposed changes would eliminate a competitive disadvantage that threatens to hurt state schools on the recruiting trail, according to Baker. Athletes would be able to work directly with the coaches and administrators they know and trust. Fans looking to book a player appearance could go through the athletic department instead of a third party.
That said, LaMarca's bill has not advanced past its first reading on Jan. 11.