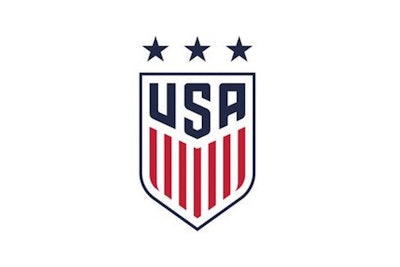 Players from the United States Women's National Team have settled their class action equal pay lawsuit against the U.S. Soccer Federation.
The two sides announced in a court filing on Tuesday that the players will receive a lump sum payment of $22 million to be distributed in a manner proposed by the USWNT and approved by the District Court. An additional $2 million will be paid into an account to benefit USWNT players in their post-soccer career goals and to assist in charitable efforts related to women's and girls' soccer. Each player will be eligible to apply for up to $50,000 from this account.
According to ESPN, the settlement is contingent on approval of a new collective bargaining agreement.
The USSF has also committed to providing an equal rate of pay going forward for the women's and men's national teams "in all friendlies and tournaments, including the World Cup."
"There's no real justice in this other than this never happening again," OL Reign and U.S. international midfielder Megan Rapinoe told ESPN. "With the settlement of the working conditions and this settlement which is contingent upon a CBA that will have equal pay going forward, there's no other way to look at it than just a monumental win for women's sports and women's soccer, in particular."
The USWNTPA applauded the settlement.
"The USWNTPA congratulates the players and their litigation team on their historic success in fighting decades of discrimination perpetuated by the U.S. Soccer Federation. Although the settlement reached today is an incredible success, much work remains to be done," it said in a statement.
The class action lawsuit was filed in March of 2019 and accused the USSF of "institutionalized gender discrimination." The suit was filed under the Equal Pay Act and Title VII of the Civil Rights Act.