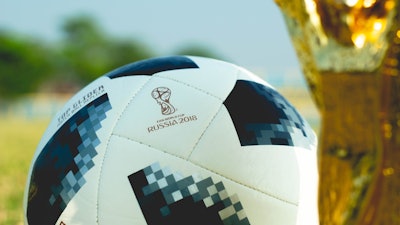 Photo Courtesy of Fauzan Saari
FIFA is taking intense criticism for its plans to ensure that Russia is able to play its World Cup games even as the country undertakes a violent invasion of Ukraine.
In a statement, Poland called it disgraceful that FIFA will allow the Russian team to continue playing matches by relocating them to neutral sites without fans and under the name "Football Union of Russia."
"No flag or anthem of Russia will be used in matches where teams from the Football Union of Russia participate," added FIFA, which said its measures were "in line with recommendations from the International Olympic Committee."
According to CNN, Poland and Russia are scheduled to play in a World Cup playoff semifinal on March 24 on March 24 at the VTB Arena in Moscow.
Polish FA president Cezary Kulesza said anything other than a total ban on the Russian team was "unacceptable."
"Due to the disgraceful decision of FIFA, the Polish FA sent a letter today to all [football] federations in Europe," Kulesza wrote on Twitter, adding, "We presented our position and encouraged them to stand by our side. Because only united we will be strong. No indulgence for Russian aggression against Ukraine!"
The Swedish FA was also dismayed by the news, saying in a statement that it was "disappointed" with FIFA's actions and would seek to "work together with other federations to cancel Russia's matches."
Poland, Sweden and the Czech Republic had all previously said they wouldn't play in any matches scheduled on Russian soil.
"I can't imagine playing a match with the Russian National Team in a situation when armed aggression in Ukraine continues," Bayern Munich and Poland striker Robert Lewandowski tweeted. "Russian footballers and fans are not responsible for this, but we can't pretend that nothing is happening."