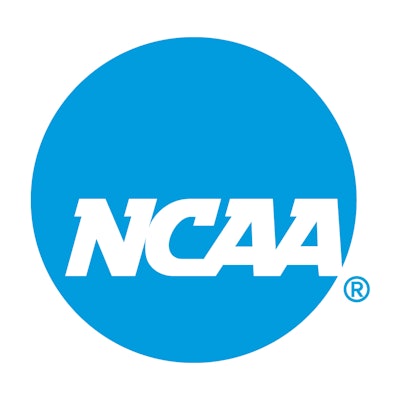 Within the coming weeks, the NCAA plans to crack down on boosters who are funding name, image and likeness payments to athletes — payments the association says are violations of long-standing NCAA rules.
NCAA Council chairman Shane Lyons told CBS Sports the association's ruling body is motivated to push back against what is becoming a burgeoning scandal of disguised "pay for play" in college athletics.
"How are they having conversations [with athletes]? They're boosters," Lyons said Tuesday during the Fiesta Summit, a series of conference spring meetings. "We've never let boosters be involved in the recruiting process. Where did it go off the tracks? … The collectives are boosters."
University administrators, part of a task force to review NIL, are finalizing additional guidelines that are expected to clarify that boosters and booster-led collectives are prohibited from involvement in recruiting, multiple sources told Sports Illustrated. The guidelines will provide more guidance to member schools on what many administrators say are NIL-disguised "pay for play" deals orchestrated by donors to induce prospects, recruit players off other college teams and retain their own athletes.
According to CBS Sports, some estimate there may be more than 100 such collectives, which have emerged as an unintended consequence of what has basically become unchecked NIL benefits. The heads of some of the larger collectives are well known to both coaches and administrators.
John Ruiz Jr. is a billionaire alumnus who leads a University of Miami collective and has become the face the NIL collective issue. He is also an attorney, the son of Cuban immigrants who attended Miami when its football dynasty took shape in the 1980s.
"My platform is very consistent with all the rules with NCAA and state law," Ruiz told CBS Sports. "We probably have a more robust compliance system than the schools or the NCAA itself. I'm extremely comfortable. This is totally kosher. We have legitimate companies."
Per NCAA rules, boosters are not allowed to pay players directly or be part of a university's recruiting process. The NCAA defines boosters as "representatives of a school's athletic interests". That definition extends to supporters who have made contributions to a school's athletic department, arranged for employment of athletes and/or assisted in providing benefits to athletes or their families, CBS Sports reported.
Ruiz has not heard from the NCAA regarding his NIL sponsorships since launching his collective earlier this year, according to CBS Sports.
That may change as college leaders gear up to issue a warning to hundreds of wealthy boosters. According to SI, the new directives will highlight existing NCAA bylaws that outlaw boosters from participating in recruiting, reminding member schools of guardrails that, while in place for years, have been bent and broken during the first 10 months of the NIL era, officials say. Under a long-held NCAA rule, boosters are a representative arm of an athletic department and are not supposed to associate with or persuade prospects.
A new NCAA working group tasked with reviewing NIL spent the past month creating the multipage document of guidelines, an addendum to the organization's interim NIL policy released last summer. The guidelines are being rushed through the NCAA governance system and could be approved within a week's time, sources told SI. They are expected to be the first of what could be ongoing clarity from leadership about the new and complicated space.
The guidelines, still in draft form, outline that booster-backed collectives should be prohibited from associating with high school prospects and college transfers, potentially opening the door for contentious legal challenges between the association and booster groups.
Schools that do not control their donors' spending could be found to have violated NCAA rules and will be sanctioned, according to the document. The NCAA enforcement staff have made inquiries only into a small handful of programs so far, but the guidelines could spark deeper investigations into improper inducements tied to NIL payments.
"We let things get out of hand," one official with knowledge of the guidelines told SI. "We have to get [the boosters] out of contacting recruits and bartering with them."