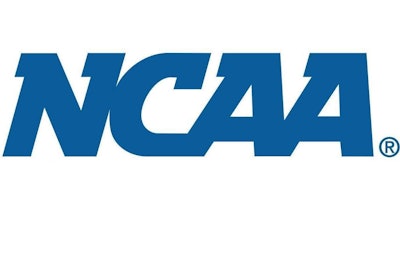 The NCAA office of inclusion and the Minority Opportunities and Interests Committee are recognizing three individuals as Champions of Diversity and Inclusion for their work in supporting ethnic minorities and other underrepresented groups and individuals.
Created in 2015, the honor recognizes those with a commitment to advocating for and advancing others in inclusive efforts around athletics. The office of inclusion and the MOIC will recognize individuals as Champions of Diversity and Inclusion twice during the year.
The three honorees are:
Dena Freeman-Patton, associate vice president and director of athletics, Cal State Dominguez Hills.
Dan Rose, director of athletics and director of physical education, Coast Guard.
Dennis Shields, chancellor, Wisconsin-Platteville.
"The work of diversity, equity, inclusion and belonging is at its best when there is a collective commitment and individuals who are fiercely dedicated to systemic and positive change," said Felicia Martin, NCAA senior vice president of inclusion, education and community engagement. "The 2022 Champions of Diversity and Inclusion honorees are great examples of how committed individuals make significant differences in their communities, on their campuses and in their industries."
Individuals were nominated based on their roles as influencers in promoting diversity and inclusion, how they assist in diversifying pipeline opportunities in their senior or influential position, how they provide support to underrepresented populations, and their consistency in supporting diversity and inclusion initiatives.
Dena Freeman-Patton, Cal State Dominguez Hills
Freeman-Patton served on the MOIC for four years, including one year as vice chair and one as chair of the committee. She was instrumental in creating legislation for the addition of an athletics diversity and inclusion designee to support the Presidential Pledge and Commitment to Promoting Diversity and Gender Equity in Intercollegiate Athletics. Freeman-Patton has also been a member of the board of directors for the Minority Opportunities Athletic Association. As associate vice president and director of athletics at Cal State Dominguez Hills, she continues to advocate for these causes behind the scenes and supports the hiring of more ethnic minority senior administrators and head coaches.
Freeman-Patton will start a new role as Morgan State vice president and director for intercollegiate athletics June 1.
Dan Rose, Coast Guard
Rose, who started as a coach at Coast Guard 25 years ago before becoming an administrator, has pushed for continued improvement of diversity and inclusion in athletics through a collection of efforts. He has balanced full-time coaching opportunities for men's and women's sports and diversified hiring initiatives, resulting in five of six new hires over the past two years being members of underrepresented groups.
Rose also has focused on using athletics to tell the story of underrepresented Coast Guard figures. The Dr. Hallie E. Gregory Field House was renamed in honor of the first African American head coach to serve at a military academy. A new strength and conditioning facility was constructed and dedicated to Emlen Tunnell, the first African American NFL Hall of Fame inductee and a World War II hero. To recognize the heroics of Richard Etheridge and the all-Black crew of Station 17 in Pea Island, North Carolina, novel uniforms were worn by the football team.
Dennis Shields, Wisconsin-Platteville
As a member of the Division III Presidents Council for several years, Shields infused a commitment to diversity, equity and inclusion through those efforts and his involvement on NCAA committees. Shields' work includes support in the creation of The Diverse Workforce: Recruitment and Retention Basics for Division III Athletics Departments resource guide and his efforts to continually ensure diverse representation within committee work.
He also served on the NCAA's Constitution Committee, ensuring diverse perspectives were considered when developing ideas. Additionally, he led the recruitment and hiring of diverse candidates for the Wisconsin Intercollegiate Athletic Conference commissioner and Wisconsin-Platteville athletics director. Shields has served as a keynote speaker for the NCAA Division III Student Immersion Program, which supports and mentors student-athletes throughout the school year.
Shields will start his new role as president of the Southern University system and chancellor of Southern University, Baton Rouge, on July 1.
The office of inclusion will recognize the Champions of Diversity and Inclusion honorees at the 2022 Inclusion Forum, which will be held virtually June 15-16.