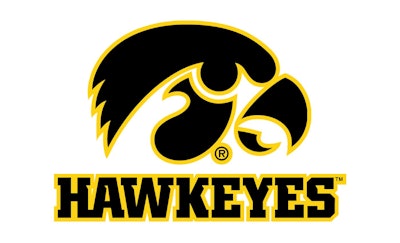 Just over a year after the NCAA approved a policy allowing collegiate athletes to transfer once without having to wait a year to play, University of Iowa athletic director Gary Barta is "pursuing" a repeal of the rule.
"Okay, if we can't totally control name, image and likeness, then let's go back and put a one-year — if you transfer, you can transfer, you don't have to lose your scholarship, but you must sit out a year," Barta said on the athletic department's Fight for Iowa podcast, as reported by The Gazette of Cedar Rapids. "Because we can control that."
The increasing volume of NIL deals — and the efforts by boosters and collectives of boosters to lure recruits or transfers to their schools via NIL — has prompted nationwide concern among athletics administrators and coaches. Repealing the NCAA one-time rule could hold some of that activity in check, according to Barta.
"That. I think, would slow down the name, image and likeness deals because a booster isn't going to offer a student-athlete a big sum of money if they know, if they come to their university, they have to sit out a year," he said.
Miami (Fla.) basketball player Isaiah Wong, for example, threatened to enter the transfer portal earlier this year if his NIL income didn't improve, The Gazette reported.
Collectives pool together money from boosters to find NIL deals for athletes. While Iowa's boosters do not have an NIL collective, Barta previously told The Gazette he expects one to form "fairly quickly."
Barta said he's willing to "enhance NIL opportunities for student-athletes who are at our school," but he sees his proposal as a way to not have it be a "recruiting inducement."
Barta essentially is looking for some guardrails to a situation that he describes as "free agency without rules."
"At the end of the day, allowing movement of student-athletes will continue," he said. "And allowing student-athletes to benefit from their name, image and likeness will continue, but we've got to get it with some rules."
Barta recently served on the College Football Playoff selection committee and the NCAA Division I Council.
"I don't claim to have all the answers," Barta said. "I know we're going through a storm. I'm in the middle of the storm."