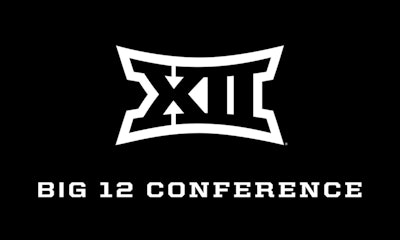 The conference expansion drama continues in Division I athletics, as CBS Sports on Tuesday reported that the Big 12 is in "deep discussion" to add multiple Pac-12 programs. 
The news comes after the Big 10 announced last week that it would welcome USC and UCLA to its membership. 
Arizona, Arizona State, Colorado and Utah were all mentioned as possible additions to the Big 12, according to unnamed sources. Oregon and Washington were also mentioned, which would make the Big 12 that largest D-I football conference at 18 teams. 
"Everything is on the table," said one Big 12 source.
There is "no question" the Big 12 has to be aggressive in expansion, another conference source said.
The Pac-12 on Monday released a statement, saying it would proceed with negotiations for its next TV contract, moving forward with its 10 remaining programs. 
Before the Pack-12 statement was released, one industry source told CBS Sports that the Big 12 should quickly expand with Pac-12 teams and then go to market early with media rightsholders to get ahead of the Pac-12. 
"All those things have been talked about," a Big 12 source said.