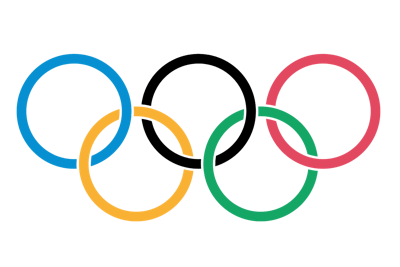 The NFL is putting its weight behind an effort to have flag football added to the roster of sports included in the 2028 Olympic Games to be held in Los Angeles.
Troy Vincent, the league's executive vice president of football operations, is working alongside the International Federation of American Football president Pierre Trochet on an effort to have the sport added. The two will be co-chairs of the Vision28 group.
"It's an honor to work alongside Troy to realize our shared ambition of flag football in the Olympic Games. This joint leadership sends a clear message about the strength of our shared belief in everything flag football can bring to the Olympic Games and the Olympic movement," Trochet said in a statement.
The announcement was made on the sidelines of The World Games 2022 in Birmingham, Alabama, where flag football is making its first appearance at a major, global multi-sport event. The NFL is presenting partner of flag football at these Games, which have seen 8 women's and 8 men's teams representing 10 countries from across 3 continents light up the iconic Legion Field stadium in a series of electrifying contests.
The Vision28 group will bring together key executives and ambassadors from IFAF, the NFL and the wider American football community, with a mission to showcase everything flag football can offer to LA28 and the Olympic movement, long-term.
Flag football is a short, non-contact format of American football. Flag is played by teams of five and according to the NFL "prioritizes speed, creativity and athleticism."
Flag football is a cornerstone of the NFL's participation and development strategy and a growing focus for the organization. Internationally, it is one of the fastest-growing sports, already played by men and women through IFAF programs in more than 100 countries.
"We see flag football as an all-inclusive sport, which makes it a great vehicle to spread the values of American football around the world," Vincent said. "As co-chair of the Vision28 mission, the NFL is committed to place critical assets such as technological, broadcast, commercial, sports science, youth engagement, fan engagement at the service of the Olympic movement and our shared global goal of football for all."