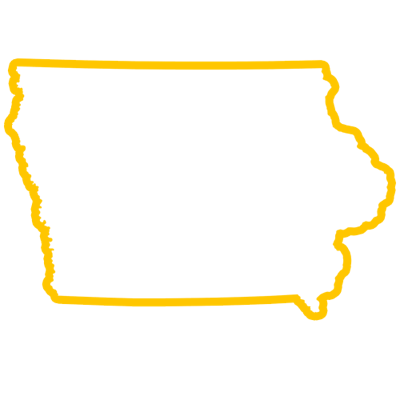 Governing bodies for high school athletics in Iowa have announced a new policy that allows high school athletes to earn money for their name, image or likeness.
While NIL rules are just more than a year old at the college level, Iowa's two athletic government bodies — the Iowa High School Athletic Association, which governs the boys high school sports, and the Iowa Girls High School Athletic Union — announced Wednesday they were updating rules to include guidance for high school athletes.
According to the Ottumwa Courier, at least 15 other states allow high school athletes to earn money for NIL, including neighboring states Minnesota and Nebraska, and nearby Kansas. On Wednesday, Massachusetts also announced rules allowing NIL at the high school level.
Compensation cannot be contingent on specific athletic performance or achievements, nor can compensation be used to recruit a student to a particular school. Schools, booster clubs and associated foundations are also barred from paying athletes.
Athletes who seek compensation under the NIL rules cannot use the name, mascot or logos of IHSAA or IGHSAU and its schools, nor use school facilities for NIL activity, the Courier reported.
The association also bars sponsorship involving several industries, including gambling, alcohol, tobacco, cannabis, weapons, adult entertainment, and illegal or banned substances.
Athletes and families wanting to be compensated for NIL are urged by the IHSAA and IGHSAU to seek guidance on taxes and legality, while also consulting with NCAA, NJCAA, and/or NAIA to clear any potential collegiate eligibility concerns.