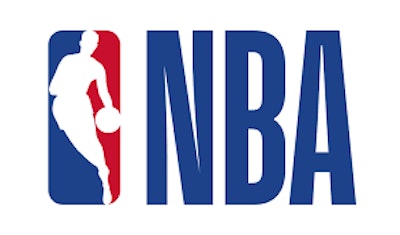 Robert Sarver, owner of the NBA's Phoenix Suns and the WNBA's Mercury, has been suspended for one year and fined $10 million after an independent investigation into workplace misconduct allegations.
The NBA launched the investigation after Sarver was accused of creating a toxic workplace environment and frequently using racially insensitive language and engaging in misogynistic behavior.
"The statements and conduct described in the findings of the independent investigation are troubling and disappointing," NBA commissioner Adam Silver said in a statement. "We believe the outcome is the right one, taking into account all the facts, circumstances and context brought to light by the comprehensive investigation of this 18-year period and our commitment to upholding proper standards in NBA workplaces.
"Regardless of position, power or intent, we all need to recognize the corrosive and hurtful impact of racially insensitive and demeaning language and behavior. On behalf of the entire NBA, I apologize to all of those impacted by the misconduct outlined in the investigators' report. We must do better."
As part of the terms of his suspension, Sarver is not allowed to enter any NBA or WNBA facilities, and he cannot attend any board of governors meetings or represent his teams in any capacity. Sarver will also be required to complete a training program "focused on respect and appropriate conduct in the workplace."
According to Yahoo Sports, which obtained a copy of the investigations findings, Sarver was found to have done the following:
Sarver said the N-word at least five times in repeating or purporting to repeat what a Black person said — four of those after being told by both Black and white subordinates that he should not use the word, even in repetition of another.

Sarver used language and engaged in conduct demeaning of female employees. Among other examples, he told a pregnant employee that she would be unable to do her job upon becoming a mother; berated a female employee in front of others and then commented that women cry too much; and arranged an all-female lunch so that female employees at Western Alliance Bank, where at the time he was CEO, could explain to female Suns employees how to handle his demands.

Sarver commented and made jokes frequently to employees in large and small settings about sex and sex-related anatomy, including by making crude or otherwise inappropriate comments about the physical appearance and bodies of female employees and other women. On four occasions, Sarver engaged in workplace-inappropriate physical conduct toward male employees.

Over 50 current and former employees reported that Sarver frequently engaged in demeaning and harsh treatment of employees — including by yelling and cursing at them — that on occasion constituted bullying under workplace standards.