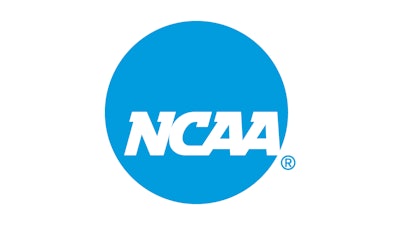 At its September meeting in Indianapolis, the Committee on Competitive Safeguards and Medical Aspects of Sports supported a potential reorganization of the NCAA's health and safety strategic priorities.
The move was among the actions the committee took to support its mission of promoting a safe and healthy environment for student-athletes throughout the Association.
Strategic priorities for student-athlete health and safety
After a review of the membership's nine health and safety strategic priorities and to better align those priorities with the Association's responsibilities established in the new NCAA constitution, CSMAS supported a potential reorganization of the Association's existing strategic priorities into four broader categories:
Mental and physical health.
Sport-related illness and injury.
Training and performance.
Education and policy.
The proposed strategic priorities are intentionally thematic and flexible enough to guide the membership in its response to emerging science, current events, medical infrastructure and social determinants of health that may impact student-athlete well-being. Member schools will be able to offer input on the proposed changes, and feedback will be considered by CSMAS before it makes a final recommendation to the NCAA Board of Governors.
SAAC statement on mental health
CSMAS discussed a statement on mental health from the Division I, II and III Student-Athlete Advisory Committees. The committee referred the development of a supporting, complementary statement to its Administrative Subcommittee.
Summit on Cannabis in Collegiate Athletics
CSMAS also received an update on the Summit on Cannabis in Collegiate Athletics, to be held Dec. 7-8 in Indianapolis. The committee previously commissioned the summit to examine cannabis use as it relates to the physical and mental health, safety and performance of student-athletes; cannabis trends among high school students and college students; education and management for the prevention and intervention of cannabis use; and other topics. Outcomes from the summit will be used by CSMAS to continue its discussion on cannabinoid testing and education.