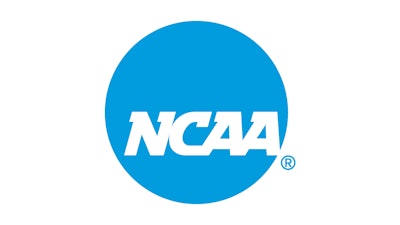 The NCAA is prepping to send schools new guidance related to NIL activity next week in an effort to better clarify existing guidance.
According to The Athletic, which cited two anonymous sources, the DI-Board of Directors will meet next week Tuesday and Wednesday to adopt guidance that will address which activities are permissible and impermissible when it comes to institutional involvement in NIL activity.
While the new guidance won't change NCAA rules, it is reportedly aimed at clarifying existing rules.
The new guidance will include examples of permissible and impermissible involvement.
The Athletic reported on one example of permissible institutional would be an athletic department providing education on NIL to its athletes, while an impermissible example would be an athletic department giving money to a booster-backed collective that then funnels that money directly to athletes.
The disparities in how the existing NIL rules have been interpreted across the country have become an issue of late. In early September, Power 5 commissioners urged congress to act on regulating NIL at the national level.
The commissioners alleged that boosters are inducing high school and transfer athletes to attend their affiliated universities with "payments inaccurately labeled as NIL," and they are encouraging Congress to make such actions illegal.