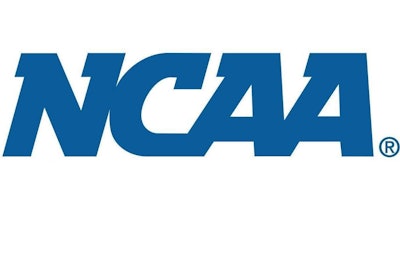 The NCAA office of inclusion has released an inclusive language guide to support member schools and conferences in implementing these guidelines in their efforts to foster diverse, inclusive and equitable environments.
Aiming to make all feel welcomed and valued, inclusive language respects how we discuss those with differing abilities, nationalities, genders, races/ethnicities, sexual orientations, socioeconomic statuses and other identities.
Words matter, and incorrect labeling and terms that perpetuate harmful stereotypes cause demonstrable harm to the mental, emotional and physical well-being of individuals and communities, said Amy Wilson, managing director in the NCAA office of inclusion.
"While the review of policies, procedures and manuals is really important to ensure that we are using language that is inclusive of folks across dimensions of identity, inclusive language is part of a larger picture of how we defuse implicit bias and stereotypes that show up in how we interact with each other," Wilson said.
The 10-page, easy-to-read document introduces and explains inclusive language and why it's important. It also presents foundational considerations such as how it's always best to ask individuals or groups how they would like to be referred to or described instead of making assumptions. The resource shares information on citizenship/nationality, gender, LGBTQ+, disability, race/ethnicity, religion and spirituality, and socioeconomic status topics.
Four experts contributed to the resource:
Linguistics expert Savithry Namboodiripad, assistant professor in the department of linguistics at Michigan.
Disability expert Marci Ridpath, president and founder of MAR Educational Consulting and disability consultant to the NCAA for more than 20 years.
Religion and spirituality expert the Rev. Joanne Sanders, retired doctor of ministry and senior associate dean for religious life at Stanford.
Linguistics expert Kristen Syrett, associate professor and undergraduate program director in the department of linguistics at Rutgers.
"Language is at the heart of communication and community," Syrett said. "We use it to establish our own identity, recognize the identity and value of others, and build relationships and teams. In creating this clear, accessible guide, the NCAA puts front and center the power of language and the NCAA's commitment to promoting diverse, equitable environments where all feel welcome and seen. This guide invites us all to reexamine our practices and be open to learn and serves as a beautiful model for other organizations to follow."
The NCAA compiles and provides statistical information regarding demographic data of various groups within its member schools and conferences yearly in the NCAA Demographics Database. Given the increasingly diverse student-athlete population and workforce, the purpose of this guide is to bridge gaps and change habits rather than create additional barriers.
"It's of utmost importance to be mindful of the words that we use so that we are welcoming and accepting of those who feel they exist within the margins of society," Wilson said. "All of us are responsible for fostering inclusive environments and making sure that everyone feels seen, heard and valued."
During the summer of 2020, the NCAA created an Eight-Point Plan To Advance Racial Equity, for use at the national office. The first version of the inclusive language guide was created as a result of a point of the plan to review policies, procedures and other manuals for inclusive language.
Seeing the internal benefits, the office of inclusion recognized how valuable of a tool the resource could be to the membership and decided to enhance it and make it available for wider consumption.
The guidelines in this resource are not exhaustive but rather represent a living document using existing resources. This guide will undergo periodic review and be updated. The office of inclusion welcomes any feedback to continue building and refining this guidance. Please send suggestions, questions or comments to inclusion@ncaa.org.