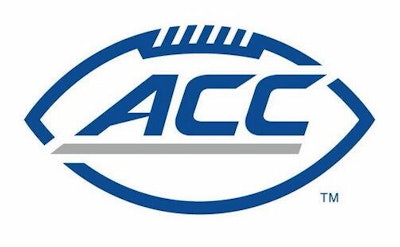 The football seasons for the University of Virginia and Virginia Tech are officially over with the cancellation of Saturday's rivalry game between the schools out of respect for the loss of three UVA players to a fatal shooting earlier this month.
As reported by ESPN, the Atlantic Coast Conference announced the game cancellation Monday night. It was the second cancellation in as many weeks for Virginia, which is still reeling from the Nov. 13 incident in which wide receivers Devin Chandler and Lavel Davis and linebacker D'Sean Perry were shot and killed, while two others were injured, on a charter bus returning from a class trip.
Christopher Darnell Jones Jr. has been charged with three counts of second-degree murder and the use of a firearm in the commission of a felony, ESPN reported. Prosecutors also have charged Jones with two counts of malicious wounding and additional gun-related charges related to the non-fatal shootings of running back Mike Hollins and student Marlee Morgan. He is being held without bail in a Charlottesville jail.
An ACC statement reads, "The Virginia at Virginia Tech football game scheduled for Saturday, November 26, has been cancelled. The decision was made following communication between the Atlantic Coast Conference, Virginia and Virginia Tech athletic department administration.
"The ACC and Virginia Tech continue to support UVA following the devastating tragedy, which resulted in the deaths of three members of the Cavalier football team – Devin Chandler, Lavel Davis Jr. and D'Sean Perry, and injuries to students Mike Hollins (also a Virginia football student-athlete) and Marlee Morgan."
Virginia finished its truncated season 3-7. Virginia Tech finished 3-8.