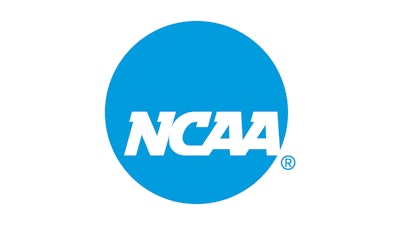 The number of student-athletes competing in NCAA championship sports in 2021-22 jumped to over 520,000, an all-time high, according to the latest data in the NCAA Sports Sponsorship and Participation Rates Report (PDF). The total number of championship teams sponsored across all divisions rose to 19,769 in 2021-22, nearly three-quarters of a percent more than the previous year.
The participation data represents a one-year increase of nearly 30,000 student-athletes. Division III saw the largest growth, with 17,515 additional student-athletes, followed by Division II (7,212) and Division I (4,488).
The uptick in 2021-22 more than recouped the 2.5% drop in championship sports participation reported from the previous year. This drop was the result of a combination of factors, including programs being cut due to budget impacts from the COVID-19 pandemic and schools closing or leaving the NCAA. Possible factors contributing to the latest increase include athletics department budgets returning to pre-pandemic levels, as well as an additional season-of-competition eligibility being provided to student-athletes.
In the 2021-22 academic year, student-athletes in NCAA men's championship sports made up 57 percent of the total participation. In 1981-82, when the NCAA began tracking participation rates annually, men's sports participants accounted for 72 percent of the student-athlete population.
Among sports with the most student-athletes in 2021-22, those with the largest increases from the previous year were in football (6,377, 9%), men's soccer (2,792, 11%), men's indoor track and field (2,136, 8%), women's soccer (2,030, 7%), women's indoor track and field (1,562, 6%), and women's volleyball (1,107, 6%).