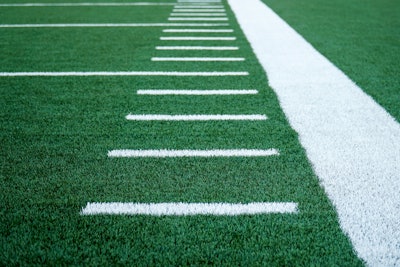 The Division II Football Committee issued a misconduct reprimand to Ferris State student-athlete Tyrese Hunt-Thompson for an action following his team's victory over Grand Valley State in the quarterfinals of the 2022 NCAA Division II Football Championship last Saturday.
During a postgame incident, Hunt-Thompson struck an individual with his helmet.
After reviewing the information presented during the misconduct administrative hearing, the Division II Football Committee thoroughly discussed the matter and made its conclusion.
Penalties for Hunt-Thompson include the following:
A public reprimand.
Disqualification of Hunt-Thompson for the remainder of the 2022 Division II football playoffs, including being a member of the Ferris State travel party, attendance as a noncompeting student-athlete and any on-field participation.
Ferris State has the right to appeal to the Division II Championships Appeals Subcommittee.
"The Football Committee was alarmed and disappointed with the events that occurred following the quarterfinal game with Ferris State and Grand Valley State last Saturday," said Monica Polizzi, chair of the Division II Football Committee and senior associate athletics director at Lenoir-Rhyne. "Using a helmet as a weapon and striking another individual is unacceptable behavior and has no place in college football."