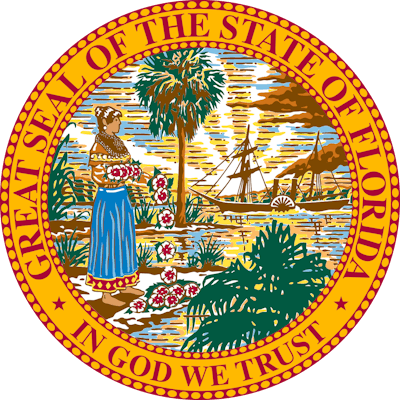 A bill proposed in Florida would amend the state's name, image and likeness bill to allow universities to help athletes receive deals and money.
As reported by the Miami Herald, the proposal began moving forward Tuesday in the Florida House that would allow colleges and universities to steer endorsement deals and compensation opportunities toward student-athletes.
The House Postsecondary Education & Workforce Subcommittee unanimously approved bill HB 99. The measure would amend the law that passed in 2020 and went into effect in July 2021. Under the law, colleges, universities and their employees are barred from causing "compensation to be directed" to college athletes, but the new bill would change that restriction.
Florida considers changing name, image, likeness law to level the playing field https://t.co/Rb6q342H5v

— Miami Herald (@MiamiHerald) January 17, 2023
Florida was one of six states that enacted athlete-pay laws that forbid schools and booster organizations from getting involved in athletes securing deals, a House staff analysis said, the Miami Herald reported.
"A female softball player or soccer player here at Florida State [University], if there was a business down the street and they wanted to connect and do an endorsement, do a sponsorship or something for that athlete, they wouldn't be able to do that by reaching out to the university, boosters or anyone," said Rep. Chip LaMarca, a Lighthouse Point Republican who sponsored the 2020 law and is sponsoring the new proposal. "This would allow them to do that." Some proponents of changing the law have pointed to disparities between Florida and other states in how much colleges and universities can be involved.
Florida State University men's basketball coach Leonard Hamilton, during a September meeting of the school's booster program, described Florida as being in a "challenging" position when competing for recruits against schools in other states.
"From a state of Florida standpoint, some things we can't say. In the state of Florida, I'm not really able to go out and talk to kids about NIL," Hamilton said, as reported by the Herald. Members of the House panel praised the proposed changes Tuesday.
Rep. Fred Hawkins, R-St. Cloud, described the measure as bringing Florida more in line with what other states permit.
"As Florida, we want to be a leader. And any time that we fall short with something that other states are adopting, we have to re-look at [it]. So, I'm glad you brought this," Hawkins said.
The House panel removed part of the bill that would have provided liability protections for schools and coaches. That part of the bill would have shielded coaches and schools from liability related to "any damages to an intercollegiate athlete's ability to earn compensation" for their name, image or likeness "resulting from decisions and actions routinely taken in the course of intercollegiate athletics."
LaMarca said the liability-shield provision was removed because colleges and universities are governmental entities that have "sovereign immunity."
Changes to the bill Tuesday also would allow colleges and universities to offer services such as contract review, tax preparation and financial adviser services for student-athletes, if the services are provided free of charge to athletes, the Herald reported.
A Senate version of the proposal (SB 200) was filed Tuesday by Sen. Travis Hutson, R-St. Augustine.