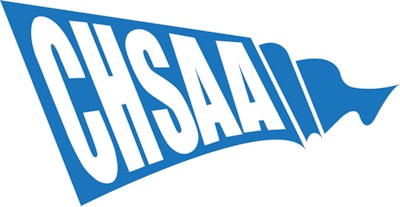 The Colorado High School Activities Association's legislative council voted Tuesday to modify the existing rule that prohibits contact between coaches and athletes on Sundays.
As reported by the Canyon Courier in Evergreen, the council voted to keep the Sunday no-contact rule in place, but only during a team's season (defined as the start of official practice through the state tournament) and not during the entire school year, as the original rule was worded.
The change allows high-school coaches to be in touch with their athletes during club-level contests but only after their seasons end, according to Steve Smith of the Canyon Courier.
"Staff notes said many high school coaches are coaching club sports where a lot of their players — and others — play Sundays," Smith wrote. "In addition, athletes and coaches can be in the same place when college coaches are in attendance and potential scholarships are in the discussion."
The measure, which takes effect July 1, is also expected to help deepen the high school coaching pool.
"We'll be on the verge of hiring someone, but then they say they aren't willing to give up coaching six Sunday tournaments," Brendan Carlucci, athletic director for Poudre Schools in Fort Collins, told the council, as reported by the Canyon Courier. "We are putting less talented coaches in front of kids. Our student-athletes deserve the very best.
"This doesn't lead to Sunday games. We need to put the very best coaches in front of our kids. This [the old rule] is hampering us."