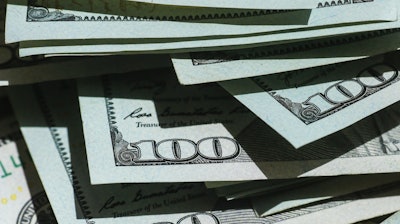 Legislators in Florida are hoping a recently introduced bill will allow public universities and colleges to better support athletes in securing new NIL deals.
"Our current regulatory structure, while well-meaning, has prevented our colleges and universities from recruiting and retaining student-athletes. The bill does three things. It repeals NIL to put Florida on an even playing field," Republican senator Travis Hutson told WFSU while describing the purpose of the bill.
Florida's original NIL law was passed in July of 2021, setting up Florida as one of the first states to allow college student-athletes to profit from their name, image and likeness, but it didn't allow schools to intervene in the process. The NCAA's policy, which was solidified in 2022, did.
Miami democrat senator Shevrin Jones said he supports the change in Florida's policy.
"I like the bill. I'm fine with it," Jones said, adding "I just want to see the intent with the removal of liability from the institutions."
The new bill would release public institutions from any liability if an athlete gets into trouble and loses their NIL deals.
"So if they get caught drinking underage, DUI—if they get suspended and it affects their NIL deal because of their suspension, they can't go back and sue the university for something they did off the field," said Hutson.
The would keep in place a ban on pay-for play, but would expand a requirement that college athletes undergo financial literacy training.