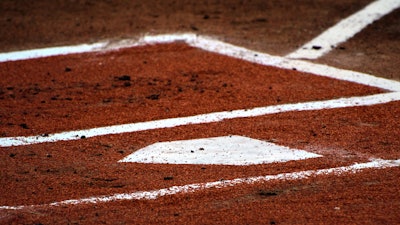 The collegiate Southland Conference has suspended an umpire after he made a particularly egregious third strike call to end a March 10 contest between Mississippi Valley State and the University of New Orleans.
Umpire Reggie Drummer was suspended "indefinitely" according to a statement from the conference after investigating the incident.
"The Southland Conference is committed to promoting and enforcing the principles and standards of good sporting conduct in connection with all Conference activities involving our member institutions, including competition against non-conference opponents. The Conference expects this conduct to be upheld by all game participants," began Southland Conference's statement released Saturday.
"After a thorough review of the New Orleans and Mississippi Valley State baseball contest on March 10, 2023, the Southland Conference confirmed the home plate umpire's conduct and actions were deemed detrimental to the Conference and in violation of Section 3 Character and Conduct of the CCA Mechanics Manual for Baseball," the statement continued.
"As a result, the umpire has been removed from the series and has been suspended indefinitely from Southland Conference baseball games," the statement read.
MSV left fielder Davon Mims was up to bat with a 1-1 count and two out in the ninth inning. Drummer then called two looking strikes on Mims which were clearly outside the strike zone.
"Oh, my gosh! Wow! He got rung up on ball two!" said UNO radio play-by-play announcer Emmanuel Pepis during the broadcast, per ESPN. "That is horrific! ... Drummer just wanted to go home."
The third strike call ended the game, with UNO winning 7-3.