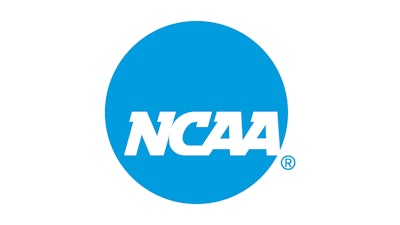 Concepts for the Basketball Summer Initiative were shared with the National Association of Basketball Coaches and the Women's Basketball Coaches Association on Friday.
The Men's and Women's Basketball Summer Initiative Working Groups have spent the past several months developing initial concepts that would permit a limited amount of competition to occur during the summer. Friday's presentations to the coaches were the first step of many to seek feedback from Division I members.
Once feedback is gathered, the Division I Men's and Women's Basketball Oversight Committees will consider whether to request legislation be sponsored for the 2023-24 cycle.
If legislation is approved through the Division I governance structure, schools would have the option of creating competition opportunities for men's and women's basketball teams beginning in summer 2024. Schools would not be required to participate in summer competitions.
The Division I Men's and Women's Basketball Oversight Committees created the Basketball Summer Initiative Working Groups to explore the development of a concept.
After receiving initial encouragement from the NCAA Division I Conference Commissioners Association, NABC, NABC Player Development Coalition and WBCA to consider the Basketball Summer Initiative, both oversight committees are ready to collect broader membership feedback this spring and summer.
The rationale to create and implement the Basketball Summer Initiative is to provide a positive summer competition experience for student-athletes that further enhances their skill development, as nearly every other basketball player at all levels already can play outside the traditional basketball season.
Supporters of the initiative believe it will allow college basketball to be showcased in the summer to spark excitement at the local, regional and national levels, as well as continue to grow the presence of the college game throughout the year.
"The goal is to provide flexibility for all levels of Division I programs to tailor the competition to best fit the needs of their programs," said John Williams, Men's Basketball Summer Initiative Working Group chair and Big 12 Conference vice president of men's basketball. "This is an opportunity for student-athletes, coaches and administrators to work collaboratively to determine specifics."
Kathy Meehan, senior deputy athletics director at St. John's (New York) and chair of the Women's Basketball Summer Initiative Working Group, added: "Our working group's charge was to develop innovative concepts to grow the game of women's basketball, particularly in the summer. We believe the proposed concepts achieve this and align with the women's basketball strategic plan to advance the unique brand of NCAA women's basketball."
Recommendations would permit up to two contests during the summer as part of a school's declared eight weeks of already permissible summer athletic activities, with the intention of focusing on continued student-athlete development on and off the court.
Other details of the concepts shared Friday:
Participation against a Division I opponent in up to two exhibition contests, two scrimmages or one tournament-style event (not to exceed two contests in length) during a summer in which a basketball team is not engaged in a foreign tour.
The exhibitions/scrimmages could be open to the public.
Contests could be played only in the second half (weeks five through eight) of a school's permissible eight weeks of required summer athletic activities.
Student-athletes could not miss class to participate in Basketball Summer Initiative contests, including associated activities such as travel, pregame shoot-arounds, etc.
Teams could participate in contests within the U.S., a U.S. commonwealth or a U.S. territory.
"It would be a positive and give student-athletes more to look forward to in the summer," said Sion James, a junior men's basketball student-athlete at Tulane, who was a member of the men's working group. "It allows for competition without changing the focus of individual and team development and getting better in the summer."
Josh Bannan, a junior forward at Montana added: "As a representative of the players I felt like my opinion was valued, and my input considered in the framework. The committee was diverse and considered the ideas of all members. Ultimately, I feel like we came to something that can be very beneficial for all programs."
Division I Women's Basketball Summer Initiative Working Group concepts include 3-on-3 competition. Group members believe allowing players to compete in 3-on-3 events will assist with growing the presence of women's basketball during the summer, help with skill development and assist with the pipeline to participate in future Olympic competition.
"It's important for us to continually explore ways to grow our sport but also maintain the opportunities to engage in other activities in the summer like internships and study-abroad programs," said Emily LaPointe, a senior women's basketball student-athlete at Manhattan, who was a member of the women's working group. "Our concepts maintain that balance and provide flexibility to the many different programs in Division I."
Student-athletes would not use a season of competition based on their participation in any Basketball Summer Initiative competition.
The Basketball Summer Initiative could be a way to develop assistant coaches, who would be allowed to coach a team if the school chooses.
The summer competition also could help with officiating development by giving up-and-coming officials an opportunity to work games with Division I teams. Experimental rules could also be implemented during the summer competitions.
Here is a timeline for the next steps of the process:
May 2023: Survey to coaches, student-athletes and administrators to gather feedback.
Late spring 2023: Opportunity for the membership to provide additional feedback through conference meetings and the NABC and WBCA.
Summer/fall 2023: Men's and Women's Basketball Oversight Committees may recommend introduction of legislative proposals to the Division I Council.
January 2024: Council vote.
Summer 2024: If legislation is adopted, contests would occur.