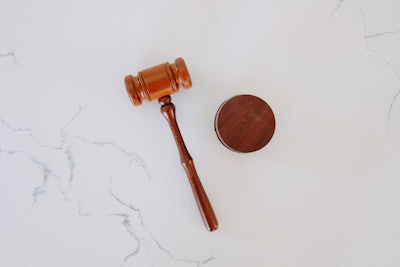 The Supreme Court on Thursday rejected an attempt by the state of West Virginia to prevent a 12-year-old transgender girl from participating in girls' sports, and the Department of Education has proposed federal regulations that would prevent schools from adopting wholesale bans on transgender athletes.
The SCOTUS ruling means that West Virginia cannot enforce the state's 2021 Save the Women's Sports Act against Becky Pepper-Jackson.
Conservative justices Samuel Alito and Clarence Thomas noted their opinions that they would have granted to the application. However, Alito faulted a lower court for failing to explain its reasoning.
"This is a procedural setback, but we remain confident that when this case is ultimately determined on the merits, we will prevail," West Virginia Attorney General Patrick Morrisey, a Republican, said in a statement, according to NBC News.
The West Virginia law in question bans transgender girls from participating in girls' sports at the middle school, high school and college levels, as the law states that gender is based solely on the individual's reproductive biology and genetics at birth.
Pepper-Jackson challenged the law with the backing of LGBTQ+ advocacy groups when she wanted to try out for cross country and track teams at her middle school in Harrison County.
"We are grateful that the Supreme Court today acknowledged that there was no emergency and that Becky should be allowed to continue to participate with her teammates on her middle school track team," Pepper-Jackson's lawyers said in a joint statement. They called the state's attempt to enforce the law "a baseless and cruel effort."
Lawyers for Pepper-Jackson say the West Virginia law violates the 14th Amendment, which requires that the law apply equally to everyone, as well as Title IX of the Education Amendments Act of 1972, which prohibits sex discrimination in education.
During the litigation, Pepper-Jackson has participated on her school's cross country and track teams, where she has been welcomed by her teammates and coaches. She is currently undergoing puberty-delaying treatment and hormone therapy.
Meanwhile, the Department of Education has given schools flexibility to adopt transgender policies based on grade, sport, and level of competition in order to give opportunities to transgender students while recognizing the need to ensure fairness and prevent sports-related injuries.
"One-size-fits-all policies that categorically ban transgender students from participating in athletics consistent with their gender identity across all sports, age groups, and levels of competition would not satisfy the proposed regulation," a release issued by the department Thursday advised.
According to ESPN, a senior department official said Thursday in response to a question about state bans that the "the federal civil rights law is the law of the land" and the department expects all schools to comply.