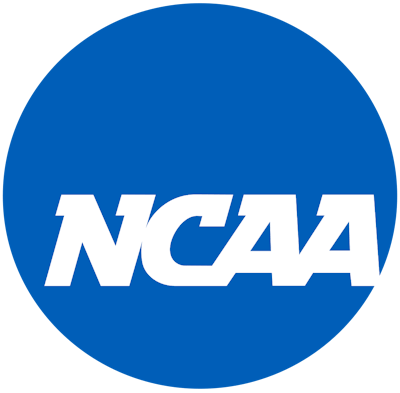 During the 2023-24 academic year, four research teams will receive a total of $100,000 to conduct projects designed to enhance student-athletes' psychosocial wellbeing and mental health.
This is the ninth year of the NCAA Innovations in Research and Practice Grant Program. The panel that reviewed the proposals was composed of athletics administrators, a current and former faculty athletics representative, current student-athletes, a mental health clinician, a coach and a sports medicine professional. The reviewers felt confident the funded pilot programs will lead to programs that other schools can adopt for use on their campuses or adapt to fit their own needs.
Panel Chair Eric Laudano said, "It's encouraging to continue to see such a high level of interest in this grant program. This year, 80 proposals were submitted, and with so many strong projects and compelling collaborations, it was challenging for the panel to identify 15 finalists and then select the four recipients. We're confident that these projects will benefit the student-athletes on the receiving campuses in the coming year. Further, we believe the membership will have much to gain as these grant teams share their findings and make their resources widely available in 2024."
These four teams will make their findings available to the membership during the 2023-24 academic year:
Cornell
Project: Financial Freedom for Athletes: Athletes Empowering Athletes for Financial Literacy.
Project team: Austin M. Arnold, CPA, MPS; Beth Lyon; and John William McKinley, J.D., LLM, CPA, CGMA.
Alabama and Michigan State
Project: Interactive narratives for mental health: Sharing stories of success.
Project team: Scott Parrott, Ph.D.; Shaheen Kanthawala, Ph.D.; and Bree E. Holtz, Ph.D.
Western Illinois
Project: VitalCog: Suicide Prevention Navigator Program.
Project team: Jennifer Plos, Ed.D.; Cara Cerullo, LCSW, CADC; Chad Cerullo, M.S., LAT, ATC, CES; Elizabeth Wilson; Hannah Hendrickson; and Matthew C. Mishkind, Ph.D.
New Haven and Massachusetts
Project: Creating wholeness in athlete branding: A game-based learning intervention to support student-athletes on personal branding and mental well-being.
Project team: Bo Yu, Ph.D.; Yiran Su, Ph.D.; and Ceyda Mumcu, Ph.D.
Members of the external review panel, which selected the grant recipients:
Panel chair Eric Laudano, senior associate athletics director for high performance, Saint Joseph's.
JP Abercrumbie, executive associate athletics director for culture and engagement, Notre Dame.
Danny Collins, student-athlete, Duke.
Drew Dodgion, student-athlete, Southwestern Oklahoma State.
David Haase, associate athletic director for student athlete development and academic support, West Georgia.
Scott Hamilton, clinical counselor, DePauw.
Adaobi Nebuwa, student-athlete, Colby.
John Ritzen, women's golf head coach, Chadron State.
Cheryl Stuntz, faculty athletics representative, department chair and professor of psychology, St. Lawrence.
Natalie Welch, assistant professor of marketing, Seattle University.