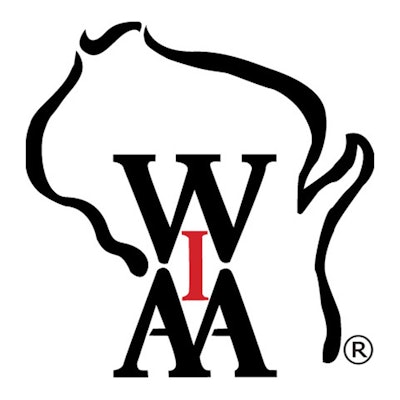 The Wisconsin Interscholastic Athletic Association on Wednesday approved a much-deliberated competitive balance proposal intended to help ensure all schools have an opportunity to be competitive at the state's tournaments.
Membership voted 265-115 to approve the Competitive Balance Plan which will be implemented in 2024-25 and promotes school programs that reach a threshold of tournament success based on a performance point system allocated over a three-year period.
According to a press release, school programs will be placed in the division with the next largest enrollments from where the schools' enrollment would typically place them for each respective sport – other than track & field and swimming & diving. Schools will be restricted to moving up only one division from the previous year's placement.
The plan also affords schools the process to appeal their placement if they are moved up a division as well as an option to petition to be placed in a lower division in all sports except football and the sports not impacted by the point system. Complete details of the Competitive Balance Plan are available on the Competitive Balance homepage of the WIAA website.
Said Jordan Sinz, Wisconsin Heights district administrator and ad-hoc committee co-chair admitted the plan may not be perfect, but was satisfied that it's an improvement.
"We ask ourselves, is this plan better than what is currently in place? We believe it is as a committee and we believe we can't allow perfection to get in the way of progress," Sinz told Madison.com. "The goal of our committee wasn't not reshuffle the entire tournament deck," Sinz said. "It was to make some subtle adjustments where things seemed like the eye test, per se, and made sense to the membership as a whole and in certain situations needs to be addressed. The bottom line is that this is not the 10 commandments, it is not etched in stone and this is a starting point, not the finishing."