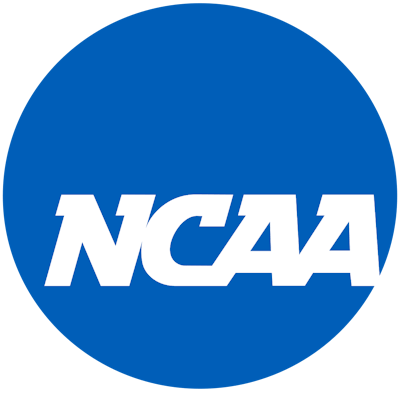 What started as a friendship among three highly regarded administrators in college sports led to a first-of-its-kind organization in 4AAPI, the Asian American & Pacific Islander Athletics Alliance.
The organization, aimed at building a community of AAPI representatives across college sports, began in 2021 thanks to Pat Chun, director of athletics at Washington State; Vicky Chun, director of athletics at Yale and a former volleyball player at Colgate; and Amy Huchthausen, the America East Conference commissioner at the time who now works as a chief operating officer at a financial technology company.
"A couple of summers ago when this wave of Asian hate started to rise, we just started to text and talk and say, 'Do we have a responsibility to try and take a lead to create some community and really just some awareness and hopefully some advocacy for Asian Americans in college athletics?" said Pat Chun, the first Asian American director of athletics at a school from one of the five autonomy conferences. He added that Jack Gallagher, director of name, image and likeness engagement at Purdue athletics, and Binh Nguyen, director of academic and membership affairs at the NCAA, have been key contributors to the organization, as well.
While Pat Chun and Vicky Chun, who are not related, account for half of the AAPI directors of athletics across the NCAA, according to the latest NCAA research data in this space, the AAPI community has seen steady growth among other groups within college sports — particularly student-athletes. There were 12,582 Asian and Native Hawaiian/Pacific Islander student-athletes in the 2021-22 academic year. This number represents a 50% increase from the number of AAPI student-athletes in 2011-12. Head coaches from the community also have increased, going from 197 in 2011-12 to 262 in 2021-22. Assistant coaches who identified as AAPI went from 574 to 750 during that time.
4AAPI looks to be a mechanism to bring those growing numbers together, especially during May, which is recognized as AAPI Heritage Month. 4AAPI has held virtual networking and educational opportunities in years past and plans to build on those this month. Those interested in learning more or joining the organization can reach out via its website, 4aapi.com.
The NCAA recently spoke with Pat Chun, Vicky Chun and Huchthausen about 4AAPI's mission and goals, what AAPI Heritage Month means to them, how others can uplift the community and why college sports is an example for the benefits of inclusion. (Note: Answers have been condensed for brevity.)
On the mission and goals of 4AAPI:
Vicky Chun: The purpose of 4AAPI is to bring those with AAPI backgrounds together. There hasn't been a forum or an opportunity for all of us to get together and really talk about our experiences and provide education, not only with each other, but to the public, as well.
Pat Chun: It's really to build community. I always tell people I was very fortunate in my college athletics upbringing. I worked at my alma mater (Ohio State), and race really never came into play for me, or at least I never thought it did, as I grew my career. I was there 15 years, and I worked for two extraordinary athletic directors, with Gene Smith being really a human that just put me under his wing, taught me the business and just understanding how important it is to have relationships, how important it is to have mentors, but also how important representation is and how important it is to connect with people. So, for me, as there is a growing segment of Asian Americans, Pacific Islanders that are seeking careers in college athletics, I think it's more important than ever to know If I'm a young person in college athletics, "Hey, if I ever want to be a conference commissioner, Amy Huchthausen was actually the first (Asian American commissioner in Division I)." If I'm a former student-athlete and I want to be an athletic director, Vicky Chun is an extraordinary role model. It's just nice to be able to connect to people and be able to create community. That is a critical thing and a huge part of the mission of 4AAPI.
Amy Huchthausen: The goals for 4AAPI as we go forward and really trying to step on the gas in 2023 is to mature ourselves as an established organization where we have members and have committees and can have events, whether they're virtual or in person at different major functions like the NCAA Convention, NACDA.
On AAPI Heritage Month and personal connections to the month's celebration:
Pat Chun: I'm the son of two immigrants from South Korea. No two immigrant experiences are alike. (The month is) just a great opportunity to have dialogue, to learn a little bit more about your friends, your neighbor, your colleague, your co-worker. Everyone has a unique background.
Vicky Chun: Growing up, every day was (AAPI) Heritage month. The big one, of course, is Chinese New Year for me. I think what this month does is gives us an opportunity to educate and to bring us together as a group.
Huchthausen: Something that I started actually coincided with the formation of this organization … is learning about the different nuances of each demographic within the community. There's so many different ethnicities, so many different cultures that fall under the broader AAPI umbrella. What I've tried to do every month, and certainly in moments in between, is just to learn more about different traditions, cultures to just make myself more informed. When I'm representing this organization, I want to make sure that I'm doing right by it, and that requires a level of education and understanding.
Advice to people interested in celebrating AAPI Heritage Month and to schools, conferences and organizations looking to bring more visibility to the community:
Vicky Chun: I think that can happen through, obviously, organizationally with 4AAPI. But really it's impactful if it happens individually. Be open to thought, meet new people, talk to them about your experience. With diverse thought, everything is better.
Huchthausen: Learn about it. Even though I identify as an AAPI individual and I was born in South Korea, I still don't know that much even about Korean heritage, let alone Chinese, Pacific Islander. I think that's something that administrators and coaches can do for the people on their campuses and their conferences. Just acknowledge that you're learning, that you'd like to learn. That can create a connection with people in your department. Let them know that you see them and that you are listening.
Pat Chun: I look at what's going on around college athletics, and I see where we're like a lot of athletic programs in the country — we're driven by our student-athletes. We're driven by their thirst to be aware, their thirst for knowledge and their thirst to learn about differences. One of my favorite lines about diversity is, "It's the one thing we all have in common." So it is really humbling to see where we're at in college athletics now and see there's so many benefits about being a part of this generation of empowered student-athletes. We're fortunate in college athletics that we're pushed by a pretty unique group of young people that are really the future leaders.
How college athletics is a positive example for the power of diversity, equity and inclusion:
Pat Chun: It's the ability for people from different backgrounds to put the group goals ahead of personal goals. We're all inherently selfish people that all have goals and dreams, but ultimately it's those that are willing to be selfless and put the team's goals ahead of personal goals with this profound understanding that if the team achieves their goals, we can go even further. It's often said, "If you want to go fast, go alone. If you want to go far, go together." I think that's what college athletics provides. We see it all the time on our campuses. It's what inspires you about college athletics, and it's that inspiration that that makes our endeavor so important today.
Huchthausen: We've seen countless examples in the history of at least this country, if not more globally, about sport being that driver to create openness, to listen, to learn, to embrace other individuals that might look different, sound different. So that certainly ties itself to college sports. What I think is particularly special about college sports is you're doing it in the context of higher education, which is in and of itself a similar exploration. When you're thinking about in the context of embracing diversity and inclusion, that's the magic of college sports to me. I think that's what they can continue to provide for those that participate and engage in it.
Vicky Chun: We just need to keep going. If we want to be part of the change, we need to keep going. Sports touches everyone whether you're watching, competing, working in that industry. And I think this is a great opportunity to showcase diversity and education.