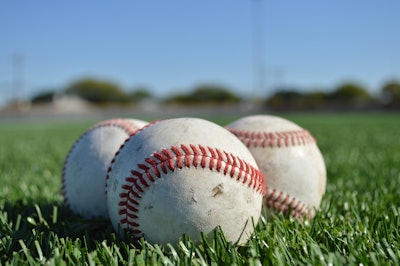 File Photo/Unsplash
The city of Birmingham, Ala., won't cancel summer baseball in the area yet, instead extending a paperwork deadline after the announcement caused outrage from parents, coaches and players.
Last Thursday, the Birmingham Parks and Recreation Department made the decision to conclude the 2023 season because the department hadn't received the required fees or documentation by a May 3 deadline from the 14 baseball teams, officials had said.
On Monday, following media reports and public outcry, the department said the deadline had been extended to Thursday for coaches to turn in the $150 fee per team and the registration and waiver forms for each participant, the Birmingham Times reported.
Related: Birmingham Cancels Youth Baseball Over Late Fee Payments
City officials said the initial deadline for turning in fees and documentation was April 19, and that it had been pushed back to May 3.
The initial news of the cancellation blindsided parents and coaches, they told WBRC-TV.
"One word is unfair," Carlos Rogers, Wenonah Pirates baseball coach, told the news station. "It's unfair for the parents. It's unfair for the community. It's unfair for the city and most importantly, it's unfair for the kids."
WVTM-TV reported Tuesday that parents and coaches said no matter what happens, they'll be out at Cooper Green Park to practice every day like they usually do, and they're even planning their own games to make sure kids can play.
---