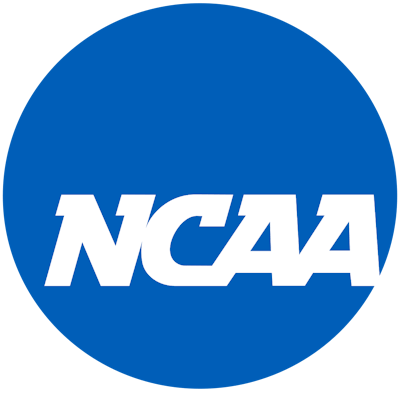 The NCAA's longstanding efforts regarding sports wagering, which aim to protect the wellbeing of student-athletes and the integrity of competition, continue to evolve alongside the industry's rapid growth.
NCAA sports wagering rules prohibit student-athletes or athletics employees from betting on any sport sponsored by the NCAA at any level (college or professional) or to share information for sports wagering purposes. As recent sports wagering issues across college and professional sports indicate, continuing to provide educational tools, monitoring services and research data to mitigate future problems has never been more important.
NCAA President Charlie Baker prioritized the issue soon after starting his role in March, initiating a national survey concerning sports betting among young adults between the ages of 18 and 22. Those results are under review now and will be released in the coming weeks. The NCAA will conduct a more comprehensive national survey of student-athletes on sports wagering in the 2023-24 academic year.
"As more states legalize sports betting and as hundreds of millions of dollars are spent advertising to young people across the nation, everyone from parents to coaches, campus leaders, state regulators and the NCAA have to work together to make sure all young people know the rules and know what problem gambling looks like," Baker said. "Advertisers may see this as an emerging market, but this could be an emerging threat to young people everywhere if we all don't work together."
The sports wagering industry's growth began in 2018 when the U.S. Supreme Court declared the Professional and Amateur Sports Protection Act unconstitutional, opening the door for states to legalize sports wagering. As of this month, 33 states plus the District of Columbia allowed wagers on athletic competitions. Three states have legalized sports wagering but are not yet operational, and eight additional states are considering it.
More than $15 billion was wagered during March Madness on the 2023 Division I Men's Basketball Championship, the American Gaming Association estimated. It's a staggering amount that doesn't even include money wagered on the Division I Women's Basketball Championship, an event that saw record-breaking crowds and TV ratings this year.
"While sports wagering creates opportunities for our fans to uniquely engage with NCAA competition in a legal and responsible manner, we have to be mindful of the enhanced risks it creates, particularly around student-athlete well-being and competition integrity," said Stan Wilcox, NCAA executive vice president of regulatory affairs. "Those areas have been a key priority for us, and we've tried to roll out initiatives in a manner that creates the most value for the membership."
The NCAA offers resources for anyone to report information that may impact or has impacted the integrity of NCAA competition (e.g., point-shaving, outcome fixing). Call the NCAA at 317-917-6008 or contact the National Council of Problem Gambling at 1-800-GAMBLER, 1800gamblerchat.org or text 800GAM.
Below are a few of the ongoing examples of the NCAA's efforts in the sports wagering space, including education, integrity services and research.
Understanding impact on student-athlete behavior, experiences
The NCAA is committed to tracking how the uptick in sports wagering is impacting student-athletes, especially their mental health, due to increasing reports of athletes being harassed by individuals engaging in sports betting.
Trever Wright, associate athletics director at Cincinnati, joined a February Social Series episode and spoke about how the Bearcats administration is trying to engage its student-athletes in this space.
"We really try to focus on that (education) aspect while really tying in our psychologists and mental health because one unique aspect of this is that when (sports wagering) used to be illegal, (student-athletes) didn't really have any students or peers saying, 'Hey, you cost me $200,'" Wright said. "Now with it being legal in the state of Ohio, you could face that within your own class, let alone social media."
While local institutions are often in the best position to handle these threats, the national office is actively working more broadly with public safety officials to determine additional ways to respond to this concerning trend.
It also has implications on student-athlete mental health, which Baker has identified as a top priority. Recently, the NCAA Mental Health Advisory Group began meeting to address mental health best practices. This group, composed of clinical and research experts representing various medical and scientific organizations, advises the Committee on Competitive Safeguards and Medical Aspects of Sports on emerging issues in the mental health space. Part of the agenda includes a discussion on social media use and the impact on mental health and athlete identity.
"The NCAA Mental Health Advisory Group is updating the current Best Practices document, which serves as the legislative basis for mental health care for all member schools," said Dr. Brian Hainline, chief medical officer at the NCAA. "Part of their updated focus is to address the potentially negative impact of social media harassment and abuse, which often springs from individuals who are involved with sport corruption or wagering. In addition, there will be updated guidance on management of gambling disorders."
The NCAA research department is actively engaged in compiling data from several external sources on trends in sports wagering attitudes and behaviors among both NCAA student-athletes and other youth populations. Additionally, every four years since 2004, NCAA research has collaborated with scholars at the International Centre for Youth Gambling Problems and High-Risk Behaviors at McGill University and with NCAA faculty athletics representatives to conduct a comprehensive national survey on student-athlete sports wagering. Except in 2020, when the study had to be stopped early due to school pandemic closures, each iteration of this survey has included over 20,000 student-athlete participants and enabled the NCAA to examine threats to contest integrity, student-athlete well-being, and local or national educational efforts.
The next NCAA quadrennial survey, which is administered using strict protocols for ensuring the anonymity of participants and their schools, will begin on campus this fall.
"As legal sports wagering has become so widespread across the United States in the past few years, it's crucial to know how attitudes and behaviors toward betting on sports are shifting. Such information is key in developing empirically based awareness and prevention initiatives that effectively protect youth from the harms associated with problem gambling," said Jeffrey L. Derevensky, director of the International Centre for Youth Gambling Problems and High-Risk Behaviors and a professor at McGill. "The NCAA's quadrennial research studies provide not only the best data available on how sports wagering impacts young athletes but some of the best data worldwide on gambling within this age group."
Education
The NCAA has developed a strategy to provide educational resources focused on the needs of its member schools and student-athletes.
Notably, the NCAA partnered with EPIC Risk Management to provide a comprehensive sports wagering gambling harm prevention program. Since the partnership was announced in January 2022, more than 10,000 student-athletes and administrators have attended in-person programming offered free to the membership.
Youngstown State was one of the many schools to take advantage of the EPIC Risk Management partnership. Kiersten Klekner-Alt, assistant athletics director at Youngstown State, described the experience as "extremely valuable."
"(EPIC representatives) Mark Potter and Dan Trolaro conducted separate education sessions for our athletic staff members and student-athletes. During these sessions, they share their lived experience with gambling and how quickly addiction can escalate," she said. "Through Mark and Dan's compelling presentations, the audience was educated on the prevalence of sports wagering at our level, athletes' exposure to sports wagering and how to minimize their risk."
As part of the program, the NCAA provides member schools with on-demand virtual training, training workshops and in-person campus educational sessions. The in-person campus sessions focus on sports wagering awareness, protecting the integrity of competitions, gambling addiction/harm and student-athlete well-being. To get in touch with EPIC to schedule an education session on campus, contact ncaa@epicriskmanagement.com.
"Our main takeaway from EPIC Risk Management's programming is that student-athletes are more susceptible to gambling, given their competitive nature and direct proximity to collegiate athletics," Klekner-Alt said. "As young adults, often with limited financial means, the potential risk/reward of gambling can seem enticing. Our hope is that by investing in this type of education, our student-athletes and athletics staff members understand the importance of integrity in sport, how to build an environment that lessens their risk of addiction, and where to seek assistance if they need it. In a state where sports wagering was recently legalized, this type of education is critical to protecting the personal well-being of our student-athletes and their long-term financial security."
Integrity services
As part of its ongoing efforts to protect the integrity of competitions, the national office continues to work with a large integrity monitoring service that collects and analyzes sports data for bookmakers, national and international sports federations and media companies. The national office comprehensive integrity services strategy includes:
Periodic sports wagering risk assessment of all competitions.
Pregame and in-game monitoring of regular and postseason competitions.
Immediate notification if there are suspicious sports wagering activities.
Enhanced monitoring of game officials.
Sports wagering educational content development, including anti-match-fixing education sessions free to the membership.
Proprietary intelligence and investigation capabilities and services to support the NCAA in sports wagering research.
The national office annually monitors approximately 13,000 regular and postseason competitions of all sports and divisions that have wagering offered in the global sports wagering marketplace. Less than 0.25% of competitions are flagged for suspicious betting patterns, and a much smaller percentage have specific, actionable information.
"Given the incredible volume of competitions across the NCAA, our integrity services program is unprecedented and is operated consistent with industry standards. We also know that the sport community continues facing challenges related to sports wagering, and we are not immune to those issues. This is why our work here is so important," said Mark Hicks, managing director of enforcement at the NCAA. "Integrity efforts work best when the ecosystem is communicating and in sync. We'll continue to work with regulators and partners to act aggressively at ensuring the integrity of NCAA competition."
As it has in the past, when warranted, the national office will notify member schools, conferences, regulatory agencies and law enforcement about suspicious activity.
Game officials
The NCAA national office continues to execute a comprehensive educational and screening process for championship game officials. This serves the dual purpose of promoting the student-athlete experience and protecting the integrity of NCAA championships. The NCAA provides conferences access to certain reports to support their regular season and conference championship efforts. On an annual basis, more than 16,000 officials are screened via this process.