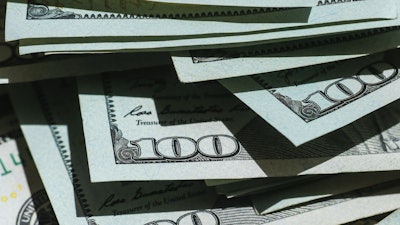 Michigan lawmakers are considering a bill that would allow high school student-athletes to profit from their name, image and likeness.
House Bill 4816, sponsored by Rep. Jimmie Wilson Jr. (D-Ypsilanti), would clear the way for high schools to turn a profit on their name, image and likeness, in ways similar to what's happening in college sports.
According to Michigan Advance, the bill would remove high schools from the NIL process, and allow student-athletes to deal directly with the Michigan state high school association. It would also prohibit school districts from letting a student's NIL activities affect their participation status.
"We're working towards giving high school student athletes the right to market themselves through online presence, endorsement deals and more," Wilson said.
Traverse City Central High School athletic director Justin Thorington is against a high school NIL policy.
"Universities are making money off of jersey sales and whatnot," Thorington said. "We don't really do that at the high school level."
The MHSAA agrees.
"The reality at the high school level is that this is not the economic model," said Mark Uyl, the organization's executive director. "At the high school level, you've got a school athletic budget that is typically two to 3 percent of the total school budget, that impacts anywhere from 60 to 80 percent of kids in a school district. The economic model and idea that student athletes are somehow being exploited with this huge money making operation simply is not the case at the high school level."
Wilson envisions the high school NIL program involving a lot of social media deals.
"By allowing these high school student athletes to earn revenue through their NIL rights, we are giving them power and control over whether or not to capitalize on their own name, image and likeness in a world that's forever changing, in large part thanks to the internet," Wilson said.
While Uyl is against the idea, he concedes that it may happen and believe a strategy needs to be in place to ensure that the policy doesn't lead to high school "mega-teams."
"It's individual opportunities for individual students has [the MHSAA's] support," Uyl said. "If it's creating larger groups, collectives, alumni, some of the things that I'm seeing kind of become creations at the college level, we have lots of heartburn over that."