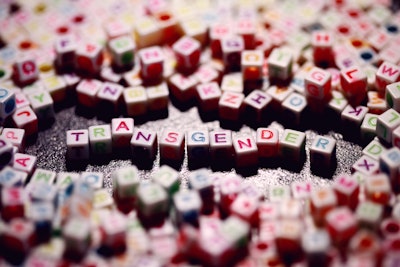 Alexander Grey, Unsplash
A North Carolina bill that would ban transgender girls from playing on female sports teams in middle school, high school and college is awaiting the governor's decision, as advocates and critics debate the necessity of the bill and how it may impact young athletes in the state.
Democratic state Sen. Julie Mayfield, who represents Asheville, told the Asheville Citizen Times on Monday that it is very likely this bill becomes law. North Carolina will then join 22 other states in banning transgender students from playing in sports that are consistent with their gender identity, according to the LGBTQ Movement Advancement Project.
Critics of the bill question the logistics of how this will be implemented in schools and tracked by staff and coaches.
The North Carolina legislature's transgender athlete ban bill landed on Gov. Roy Cooper's desk June 22 after it passed the House in a 62-43 vote.
HB574, known as the "Fairness in Women's Sports Act," states that it will "prohibit male students from playing on middle school, high school, or collegiate athletics teams designated for females, women, or girls and require a student's sex to be recognized solely based on reproductive biology and genetics at birth for purposes of athletic participation," Asheville Citizen Times reported.
Cooper, a Democrat, is likely to veto the bill and send it back to the Republican-controlled legislature, which can override the veto since gaining a supermajority earlier this year.
"Instead of working to invest in our schools and pay our teachers more, Republicans are spending their time on political culture wars that have been proven to cost our state jobs," Jordan Monaghan, deputy communications director for Cooper's office, told the Citizen Times in an email Tuesday.
"Republican governors in other states have vetoed these bills that bully vulnerable children because they know these decisions should be left to schools, parents and sports associations."
William Hoke, the athletic director at Cane Creek Middle School in southeastern Buncombe County told the Citizen Times that this bill is a direct contradiction of Title IX.
Mayfield voted against the bill and told the Citizen Times that there are already measures in place for when circumstances like this come up.
"It's the legislature doing one of my least favorite things, which is trying to legislate in an area where it has no expertise, and where other people do have expertise and are managing the situation," Mayfield said.
Buncombe County Commissioner Jasmine Beach- Ferrara said Monday that there are very few young athletes that the bill would even apply to.
"There's a very small number of transgender girls that participate in scholastic and collegiate sports in the state. So, an extraordinary amount of political firepower is being used to target a small number of young people, which on its face is an act of incredible cruelty and hostility," Beach-Ferrara told the Citizen Times.
Beach-Ferrara is also the executive director of the Campaign for Southern Equality, which advocates for LGBTQ+ rights in the South.
HB574 also lays out what students can do if there is a "violation of the bill" against them, stating that they can sue if they are "deprived of an athletic opportunity as a result of a violation, suffers or is likely to suffer from any direct or indirect harm as a result of a violation, or is subjected to retaliation or other adverse action by a public-school unit, administering organization, or other organization as a result of reporting a violation."
It covers private schools, saying that if a nonpublic school is playing a team from a school that has to follow the transgender ban requirements, then the private school must abide by the same rules.
North Carolina High School Athletic Association spokesperson Brandon Moree told the Citizen Times in an email that "the NCHSAA aims to support all student athletes and would prefer there be as few barriers to participation in education-based athletics as possible. Since the gender waiver request policy was instituted in the 2019-20 school year, the NCHSAA has received 18 requests, 16 of which were approved and 14 of those were biological females requesting to participate in male sports. The Association does not track whether those student athletes make a team and/or dress for participation."
"From the 2019-20 school year through the 21-22 school year, the NCHSAA received, on average, 4.33 requests out of 175,077.33 student-athletes (.0025%)," Moree said, as reported by the Citizen Times.
Hoke, who is also a girls basketball, coed tennis and coed golf coach at Cane Creek Middle School, said that the bill opens students up to more bullying if they are being forced to play for a team whose gender they don't identify with.
"You're basically telling these kids that because they're different they aren't allowed to play a sport," Hoke told the newspaper. "Sports can be the thing that brings these kids to school and keeps them in school."
Political science professor at Western Carolina University, Chris Cooper told the Citizen Times that the bill is an example of a nationalization of state politics.
"It's very similar to bills being introduced and passed across the country. Sometimes the language is even identical, and we see this model of legislation more and more that comes from national groups that is copied and pasted into what becomes the law," Cooper said, "I don't see the content of the bill as being radically different in North Carolina, what's different is that it's taking place in a purple state."