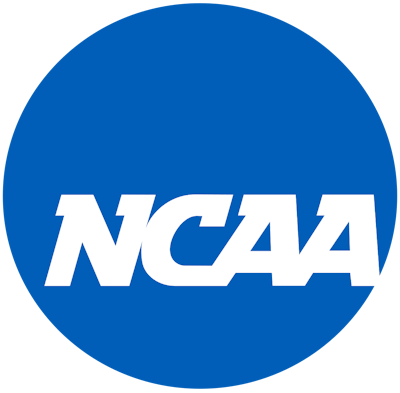 The Division I Council on Tuesday unanimously voted to introduce several proposals intended to enhance student-athlete protections regarding their name, image and likeness rights. The move will not be final until the conclusion of the council meeting Wednesday.
The proposals stem from discussions held by the council's NIL Working Group, which hosted a summit in July with various stakeholders, including college athletes, service providers and campus administrators. Student-athlete protections were among the topics discussed that garnered the greatest level of support. The council noted that the working group continues to discuss additional policies focused on the recruiting landscape and the role schools can or should play in NIL activities of college athletes.
"After watching the NIL landscape develop, NCAA members have identified additional resources for student-athletes so they can make informed decisions about their NIL activities," said Lynda Tealer, chair of the DI Council, chair of the working group and deputy athletics director at Florida. "Division I members support college athletes benefiting from the use of their name, image and likeness to the fullest extent, and in no way intend to limit their potential. It is our hope that these changes will improve outcomes for student-athletes and help campus leaders navigate this issue with greater clarity."
The proposals, which could be adopted in January, include development of a voluntary registry for NIL service providers; requirements for disclosure and aggregate reporting of certain elements of NIL agreements; development of best practices for NIL contracts; and the creation of an education program for prospects and current student-athletes, as well as service providers and licensees.
"We are encouraged that council is focusing first and foremost on protecting student-athletes in the rapidly changing NIL environment," said Morgyn Wynne, vice chair of the Division I Student-Athlete Advisory Committee. "Registration and education of those providing information to student-athletes, required disclosure of major NIL deals, standard terms that student-athletes can easily understand and, most importantly, student-athlete education are all necessary elements to stabilize the NIL environment for student-athletes."
"Today's action by the DI Council is a great step toward achieving our shared priority at the NCAA, which is better outcomes for all college athletes who participate in NIL activities," said NCAA President Charlie Baker. "As the Association makes these changes to improve the environment for young people with NCAA rules, I look forward to partnering with members of Congress to build on these protections and create greater consistency and opportunities for all college athletes."
Registration of NIL service providers
Agents, financial advisors and others who support college athletes in NIL arrangements would be able to voluntarily register with the NCAA. Information supplied — including business and education background of providers, service descriptions and fee structure — would then be published in a centralized registry for student-athletes to access as they consider service provider selections.
Within that same centralized registry, student-athletes could have the ability to review and/or rate their own experiences with those service providers (similar to a "rate my professor" platform for college students).
The registration process could also include a dispute resolution system ("grievance hotline") for student-athletes experiencing issues with service providers.
The council noted these provisions will help student-athletes, their families and others weed out potential bad actors.
Disclosure and transparency
For any NIL agreements exceeding a certain value (e.g., $600) student-athletes would be required to report specified information — possibly including a description of the arrangement, compensation received, services rendered, term length, etc. — to their school within 30 days of entering into or signing an agreement. If a service provider (i.e., agent) is involved in arranging an NIL deal, the name of the provider and nature of their agreement would also be disclosed.
For prospects, all current or previous NIL arrangements would be disclosed to a school prior to the school issuing a National Letter of Intent or written offer of athletics aid.
Information reported to schools would then be deidentified and aggregated by campuses and reported to the national office (or a third-party designee) at least twice per year.
"The more information we have about national trends and how NIL arrangements are being implemented at a local level, the better equipped the entire NCAA will be in responding to create appropriate policies or regulations," Tealer said. "Again, these efforts are not intended to make judgments on 'market value' or restrict student-athlete opportunities. Collecting these data will help everyone involved make informed decisions on future governance decisions should they be necessary."
As part of the reporting process, schools and student-athletes would be required to attest that the information is complete and accurate, that no staff members at the school promised benefits related to NIL as a condition of enrolling or remaining at a school, and that all relationships comply with NCAA rules and applicable federal, state and local laws.
Standardized contract terms
The NCAA would recommend the use of specific contractual terms and information in all NIL agreements, with the purpose of helping student-athletes and their families understand what is included and expected in specific transactions.
Possible terms/information would include:
Description of services to be performed.
Payment structure (fee ranges, amount of compensation).
Duration of contract.
Termination clause for breach of contract.
Student-athlete right to terminate contract at conclusion of NCAA eligibility.
Attestation of acknowledgement that pay is being provided for work performed and not athletics participation.
Attestation that compensation provided is not a recruiting inducement.
Student-athlete education
The final proposal to be considered next year would develop a comprehensive plan to produce educational resources, to be reevaluated regularly to ensure that those resources are up-to-date and reflective of the NIL environment.
Among the concepts for education are:
The regulatory environment in federal, state and local laws and how those laws intersect with NCAA rules.
An overview of types of NIL opportunities that exist for college athletes, including work product, group licenses and individual licenses.
Education on elements of NIL agreements, including how to read contracts, awareness of arbitration provisions, taxable income, selection of service providers (agents, financial advisors, etc.), and other topics.
Generating marketing opportunities through the development of a personal brand and social and digital media.
Balancing sports, self-care and NIL opportunities.