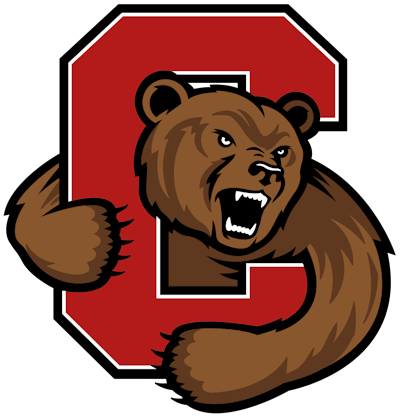 At least 11 Cornell University football players have announced their intentions to transfer, according to social media posts from each of them over the past week.
Matthew Jensen, assistant director of athletic communications at Cornell, said in an interview with The Ithaca Voice that the players made their decisions to transfer because of the Ivy League's eligibility rules barring graduate students from participating in athletics. The transferring athletes are all seniors set to graduate in May 2024.
As reported by Matt Butller, editor in chief of The Ithaca Voice, players are still eligible to play after entering the transfer portal, though they will be ineligible to play in the Ivy League once they receive their undergraduate degrees, even if they have remaining athletic eligibility.
Jensen said this policy drives student-athletes to transfer to other teams that do not bar graduate students from participating. The Ivy League conference is the only one in the nation that has this policy.
Official transfers are not allowed until Nov. 20, when the NCAA's Football Championship Subdivision opens its transfer window. Players are able to play for the team until then. The Ivy League does not participate in the FCS playoffs.
The players' transfer announcements come with four games remaining in Cornell season, in which the Big Red has produced a 3-3 record so far. Jensen "speculated the timing of the players' announcements is likely so they can signal to other teams they want to continue playing elsewhere, with a few games left to generate interest with their play and potentially raise their stock," Butler wrote.
"It remains to be seen if other Ivy League programs will see a similarly inflated number of departures this year," Butller continued. "The transfer portal is not public, but reports show only a handful of football transfers announced from other Ivy League schools compared to Cornell's 11.
"This follows a year, though, in which just eight athletes transferred from Cornell, compared to 23 from Harvard University and 20 from the University of Pennsylvania, shown in the below report from May 2023."
As reported by Butler, the Ivy League also does not allow athletic redshirts, another method that can be used elsewhere to preserve years of athletic eligibility if a player participates in less than a certain number of games during a season. During the COVID-19 pandemic in 2020, the Ivy League allowed a one-time waiver for players to play while graduate students because regulations to lessen the spread of infections forced the cancellation of both fall and winter seasons but the policy was not extended further.
Jensen said that means this year's roster includes not only players who are graduating after the traditional four years, but also several that have used the extra year of eligibility provided by the COVID-19 waiver. It amounts to about two classes of players graduating at once, he said, as reported by Butler.
"The number seems so inflated and may continue to grow because the athletes are finishing out their degrees this year as COVID eligibility begins to expire," Jensen said. "The transfer portal is a way for student athletes who are out of Ivy League eligibility to continue playing their sport while pursuing a grad degree."