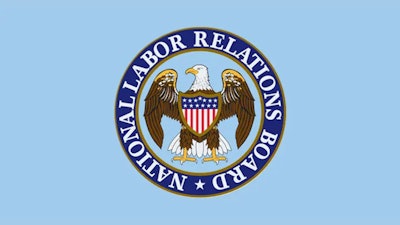 The National Labor Relations Board on Monday rejected the University of Southern California's request to dismiss a complaint that classifies the school, the Pac-12 and NCAA as joint employers of Trojans football players, men's basketball players and women's basketball players.
According to Yahoo Sports, a letter from the NLRB's office of the executive secretary indicated that USC filed its motion too late, as any motion must be filed no later than 28 days prior to the a scheduled hearing.
In its argument, the school alleges that NLRB general counsel Jennifer Abruzzo "selectively and inappropriately omitted" relevant context and relied on "gerrymandered" and "partial" provisions of university policies in accusing the school of violating the National Labor Relations Act (NLRA).
Last month, NLRB regional director Mori Rubin issued an amended unfair labor practice complaint reflecting Abruzzo's decision to litigate the case. USC allegedly deprives athletes of NLRA rights to self-organize and wrongfully misclassifies them as non-employee "student-athletes," a term that Abruzzo alleges suppresses their status as employees.
USC argues that Abruzzo erroneously portrays education recommendations as workplace-like rules and deceptively conflates the experiences of college students who play a sport with those of college employees.
Abruzzo regards USC's policies for media interviews and media requests involving athletes as consistent with how an employer — such as a pro team or league — would restrict employee speech. USC disagrees.
"The language [of the policies]," USC writes, "does not state the media is prohibited from reaching out to Student-Athletes directly, or that Student-Athletes are prohibited from speaking with the media directly about anything or contacting any media on their own."
USC adds that its student-athletes are free to participate in interviews with media or decline them on their own terms.
Abruzzo seeks a court order that would obligate USC, the Pac-12 and NCAA to cease and desist from classifying USC athletes as student-athletes and reclassify them as employees in personnel files, handbooks, rules and assorted other records.