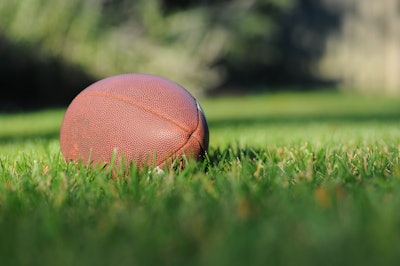 A high school football team in Illinois has been forced to vacate all seven of its 2023 victories after two players on the team were ruled ineligible.
According to 25News, Peoria High School will go from a 7-3 record to 0-10 for the year, forfeiting their victories against Danville, Urbana, Manual, Richwoods, and Bloomington High Schools, as well as Normal Community West and Peoria Notre Dame.
Two Peoria players were found to be ineligible due to issues with their legal guardianship. Details on the situation were not revealed, and the students will remain anonymous.
IHSA says it has specific requirements for residency and guardianship within a school district to prevent players from "living with a friend" to quality for a more attractive sports program.
"Verifying eligibility is one of the challenges of the athletic director, verifying eligibility has gotten increasingly difficult due to students believing the transfer portal is open, and doubly difficult at a school with very high student mobility," said PHS athletics director Brien Dunphy.
IHSA said after reviewing the game statistics, one of the two players was found to have played a large role in the seven victories secured by the team, resulting in the forfeiture ruling. The second player did not receive as much game time. Both players are officially ineligible.
"This ruling in no way is a reflection of our Peoria High coaches. Coaches coach kids, this is an administrative error," Dunphy said.
The Lions are now on probation for a year, meaning IHSA will be watching for any further issues with student eligibility. If PHS commits another infraction, the penalties could be harsher, but a spokesperson for IHSA said those penalties would be decided and administered by the group's executive director.