If only professionals and the courts could agree on what constitutes an industry standard.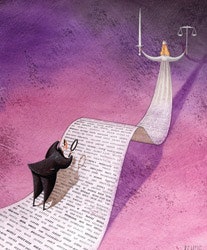 Put yourself in some uncomfortable shoes for a moment. You're the owner of a recreation center, and you and your architect have been sued for negligence with regard to the design and supervision of your gymnasium. Under questioning by the attorney for the plaintiff (a 16-year-old girl who was left paralyzed after a collision with a gym wall), an expert witness recounts the dimensions of your gym and gym wall padding, and declares that neither meets the recognized standard for safety.
Your jaw tightens and, eyes (and spirits) dropping, you scribble on your notepad and slide the message in front of your lawyer: "What standard?"
Log in to view the full article