Major League Baseball on Thursday became the first North American professional sports league to test for human growth hormone. Commissioner Bud Selig announced that blood testing for HGH will begin immediately as part of the Minor League Drug Prevention and Treatment Program. The blood testing is limited to minor league players because they are not members of the players' association, which means that testing is not subject to collective bargaining. Testing in the minor leagues will allow Selig to see how the test works on a trial basis before asking the players' union to agree to testing, The New York Times reports.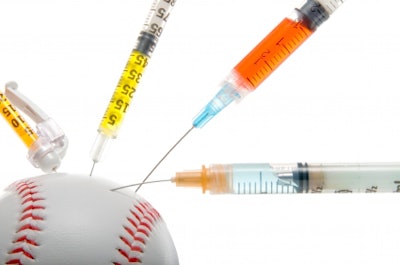 Minor leaguers, selected randomly, will have blood drawn after games from their non-dominant arm, and players who test positive for HGH will face a 50-game suspension - the same penalty for steroids use.
Previously, most blood testing for HGH in sports has been limited to Olympic athletes.