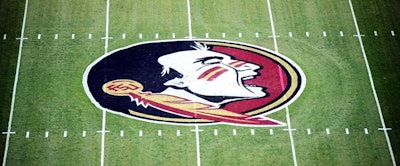 More off-field quarterback controversy at Florida State. Seminoles head coach Jimbo Fisher has suspended freshman quarterback De'Andre Johnson indefinitely for an undisclosed violation of team rules.
According to reports, Johnson punched a female FSU student in the face as the two were waiting in line for service at a bar near campus. Johnson had left the scene by the time police arrived and has not been charged with a crime as of this writing.
Johnson, the Florida Dairy Farmers Mr. Football in 2014, graduated early from First Coast High School in Jacksonville and enrolled at FSU in January. He was not expected to be a serious contender for the Seminoles' starting job this fall.
Log in to view the full article