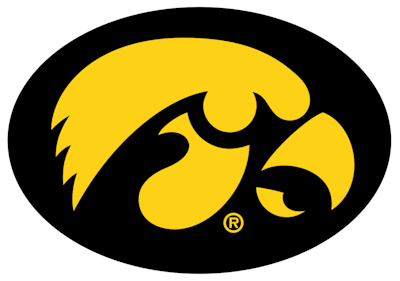 To help settle a Title IX lawsuit involving its athletic department, the University of Iowa has agreed to pay "reasonable attorneys' fees and costs" of nearly $400,000, maintain a women's swimming and diving team for at least seven more years, and it hire an outside monitor to report publicly on how the department is living up to gender-equity requirements.
The full settlement in the lawsuit accusing UI Athletics of violating the law by not providing equal female athletic opportunities, benefits and scholarships — obtained Wednesday by The Gazette of Cedar Rapids — includes these stipulations:
Iowa, which in February reinstated the women's swimming and diving program it cut after a judge stepped in and temporarily halted the elimination, now must commit to keeping the team "for no less than seven years."
Although the athletic department last month announced it has "voluntarily decided" to add women's wrestling, the agreement "memorializes certain assurances," including that the department post the head coaching job opening and conduct a national search, with a targeted hiring date of by spring 2022.
Iowa agreed to maintain a three-year rolling cap of 75 total members on its women's rowing team.
The university will hire Gabriel Feldman of Tulane University to be a monitor of the Iowa's Title IX compliance for three years. He will keep a check on all three aspects of Title IX compliance: equal participation opportunities, equal benefits and treatment and equal scholarship opportunities, with an initial report expected Oct. 1, 2022.
The payout includes $307,545 for legal fees and $92,444.14 for expert witnesses — including $41,650 for Donna Lopiano, president of the consulting practice Sports Management Resources, whose testimony had upbraided the UI over its Title IX compliance, according to The Gazette.
Under the deal, the plaintiffs — six female athletes who either demanded their eliminated swimming and diving program be reinstated or asked the UI to add more women's sports like wrestling — have agreed to drop their lawsuit.